This shop has been compensated by Collective Bias, Inc. and its advertiser. All opinions are mine alone. #WellYesMoment #CollectiveBias
My year of yes to myself has been a journey I never expected. I'm grateful for the experience and am so excited to share it with you so you can experience more yes moments, too!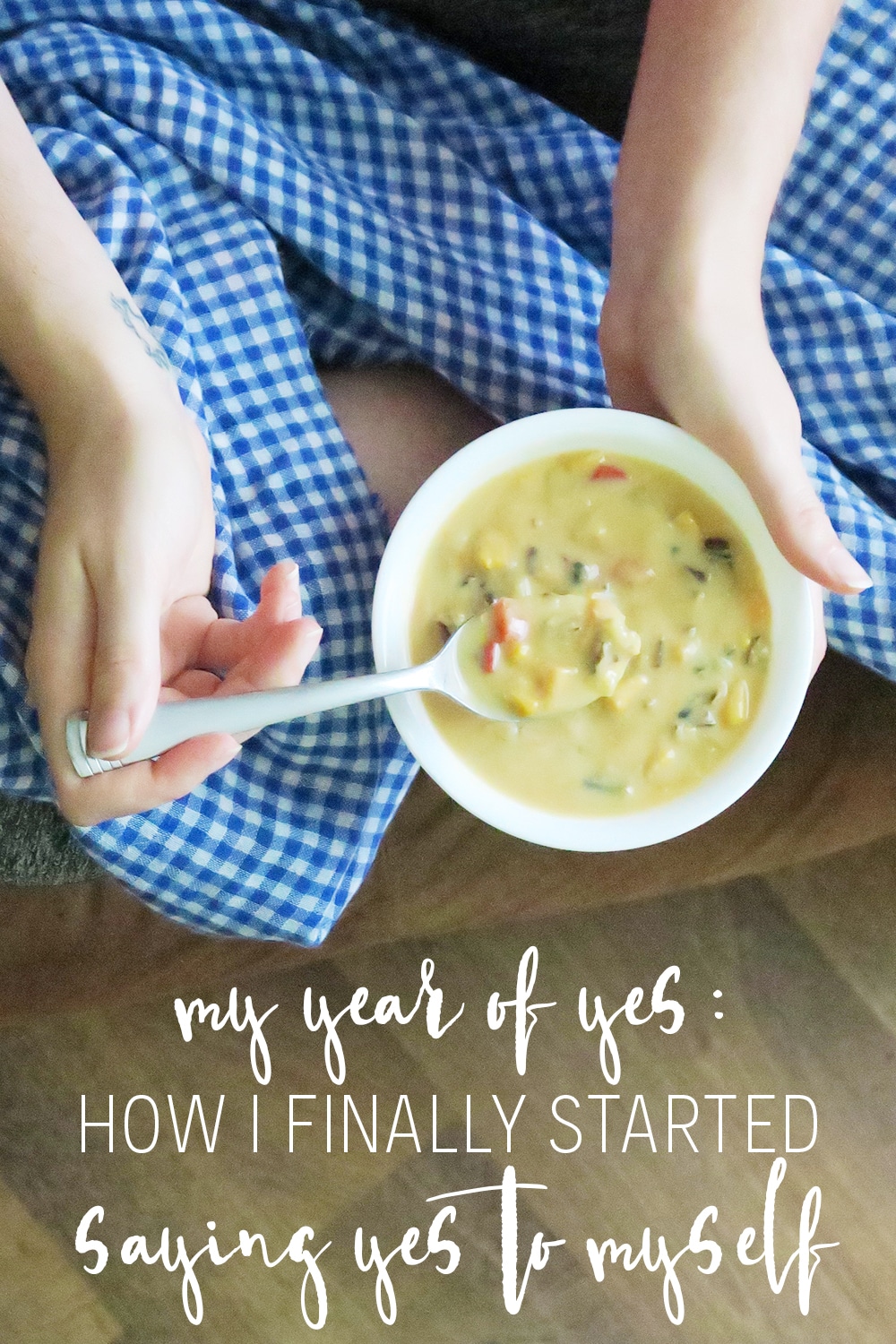 When I was pregnant, no one told me how much I would change after having Lily. Not just my maternal instincts, my figure or lack of free time. But my personality, beliefs, and priorities.
So no one I knew had a child and totally changed, or no one talked about it. Either way, I wasn't prepared for such a drastic change. It was nearly all for the better, but it was still a sudden shift for me.
Lily was born in July of 2016 so for the past year, I've been ever-so slowly changing. And the best way I can describe it is almost like a year of yes. Specifically, a year of yes to myself.
I've accepted a lot of my flaws and continue to grow more comfortable in my own skin. My priorities shifted and obstacles that were holding me back are no more. I've tried new foods, traveled more, and reprioritized my life.
Essentially, I dropped the dead weight that I've been dragging along for years. My critical view of myself is slowly disappearing, too. Instead, it's being replaced by one that understands the importance of self-love.
Now? I'm loving the person I'm becoming versus wishing I could become anyone else. All because of one very special little girl.
One of the ways I've continued to say yes to myself is changing my diet, especially now that she's becoming quite the little eater. Gone are the days where sugary foods filled with unhealthy ingredients could qualify as a decent meal.
I crave foods that will make me feel good. And definitely foods that I wouldn't cringe at sharing with Lily when she inevitably decides my lunch is better than hers. I want nutritious ingredients in comforting dishes. That shouldn't be too much to ask, right?
Luckily, Well Yes!® Soups fit that description perfectly.
With delicious soups that never lack flavor, I feel like I can enjoy an appetizing lunch even on the busiest of days. Plus, Well Yes! Soups are crafted with care from start to finish. From their nutritious, non-GMO ingredients to their non-BPA lining – Well Yes! Soups are the perfect dish to accompany a yes day, week, month or year. After all, you're already able to say yes to yourself by choosing a delectable dish even when you don't have the time to cook.
Even better, there are fourteen Well Yes! soups to choose from! Your variety of flavors include Roasted Chicken with Wild Rice, Chicken Noodle, Tomato Carrot Bisque, Minestrone with Kale, Black Bean with Red Quinoa, Hearty Tomato with Roasted Barley, Italian Vegetable with Farro, Hearty Lentil with Vegetable, Butternut Squash Apple Bisque, Chickpea & Roasted Red Pepper, Cajun Red Bean & Vegetable, Braised Beef & Mediterranean-Style Wedding Soup and Sweet Potato Corn Chowder.
My personal favorites? I'd highly recommend the Tomato Carrot Bisque, Black Bean with Red Quinoa and Sweet Potato Corn Chowder.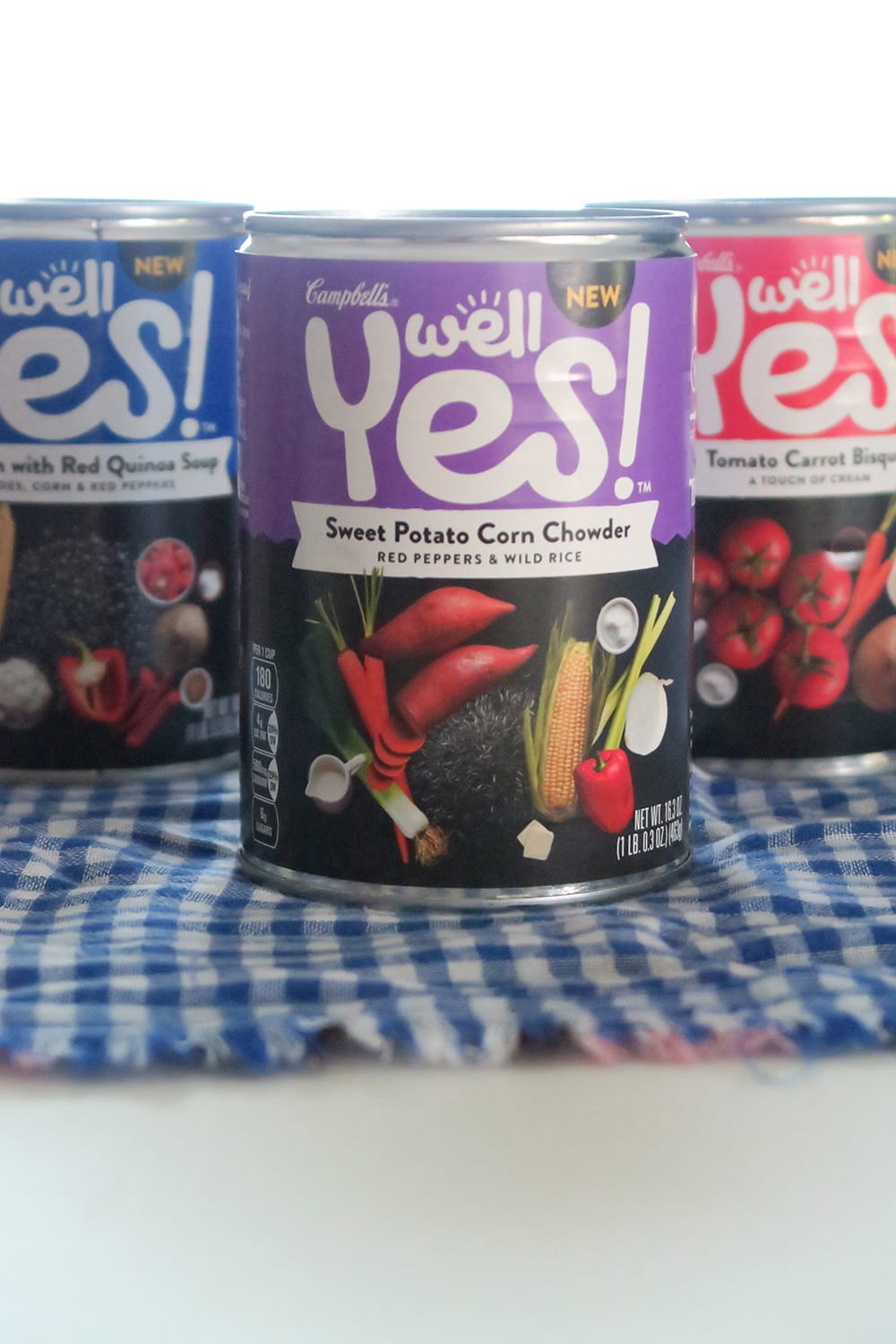 Grab a coupon so you can try the Well Yes! soups. And be sure to enter the #WellYesMoment Sweepstakes in the widget below for a chance to win up to a $500 Visa gift card! It's as easy as clicking, logging in, and sharing your Moment of Yes story. If you win, think of all the ways you can use the prizing to achieve your Moment of Yes!
#WellYesMoment #Sweepstakes (10/14 to 11/17)
I'm hopeful that my year of yes continues on to be a two, three, four, or even longer journey. It's been a gratifying experience to become so much more accepting of myself, especially while I'm watching Lily discover herself.
I'd love to know what your favorite yes moments have been. Big or small, I want to know the most meaningful times that you've said yes to something!