This is a sponsored post written for Vicks Humidifiers. I was compensated and provided complimentary products for this post. All opinions are my own.
Help prevent your little one from getting sick during the colder months with this easy guide on how to keep your baby healthy during Winter.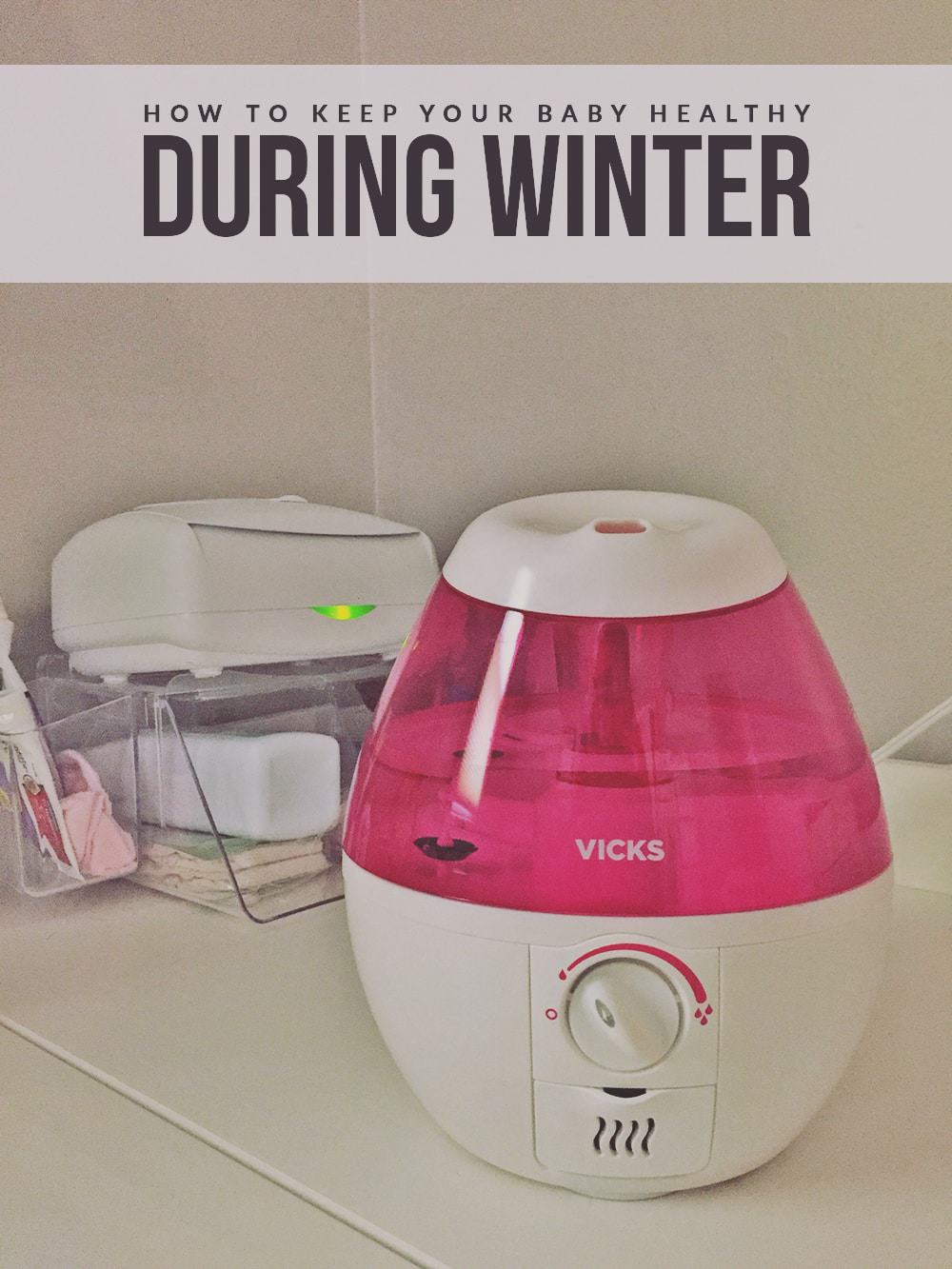 We had our first snowfall this past weekend and I am in full blown panic mode now. We are very unprepared this year. The snowblower isn't ready, our lawn furniture isn't entirely stored, and we definitely still have leaves that need to be raked. Our time has been mostly spent adjusting to having a baby in the house.
Luckily, that's allowed me to be prepared for keeping Lily healthy this Winter. I know I can't prevent her from getting sick entirely, but I can help keep her healthier. So if you're looking to keep your baby healthy during Winter, here are some easy tips to help!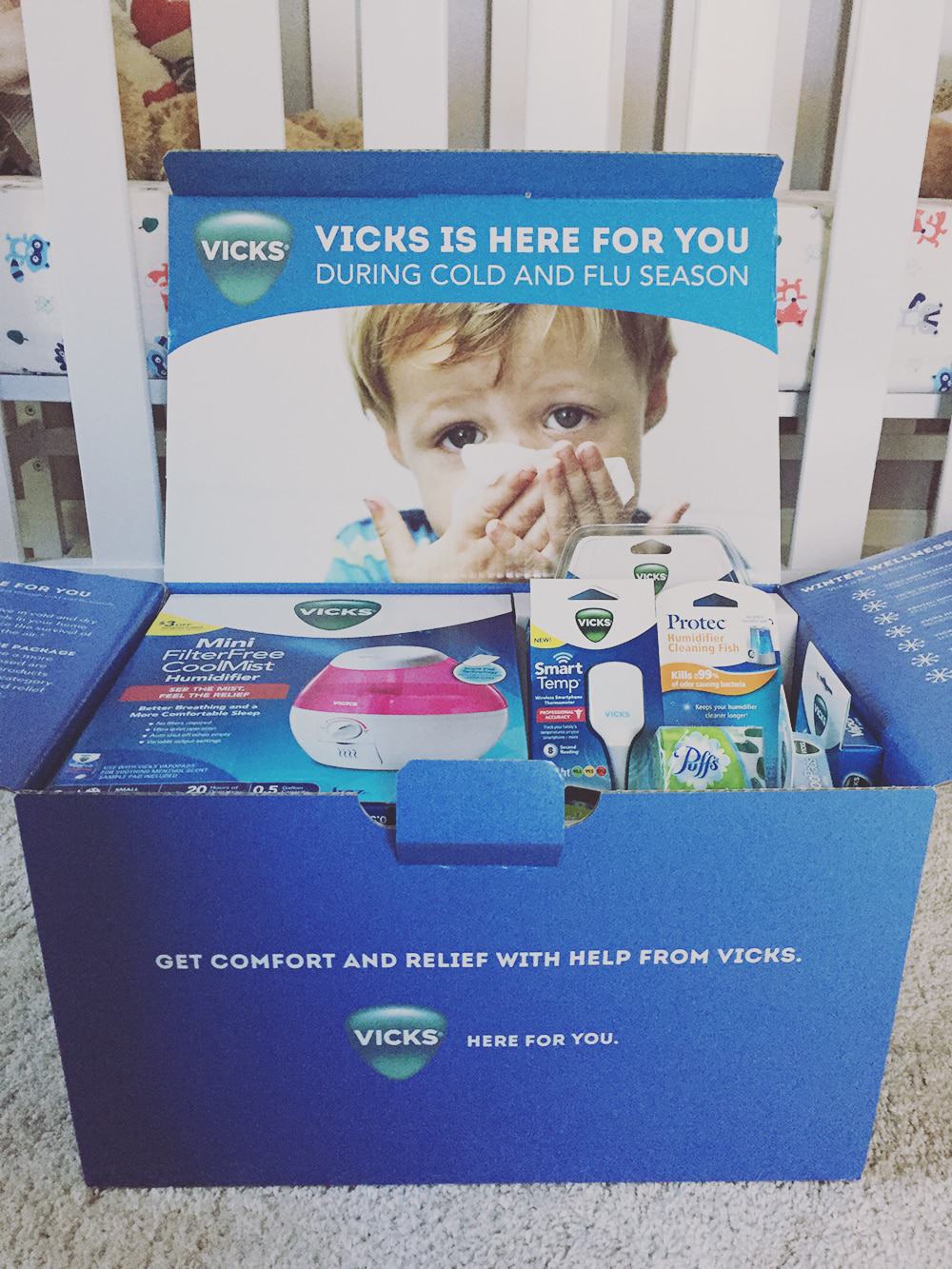 Wash Your Hands (And Theirs, Too!)
We all know we should wash our hands, but do you wash your little one's hands as well? Lily has just gotten to the stage of wanting to put everything in her mouth, hands included. Be sure that everyone keeps the germs away from their hands by washing with soap and water, including guests before they hold your little one.
Use a Humidifier
I love having a humidifier in the house for so many reasons. But one of the key benefits of having one is that it helps prevent the survival of the flu virus. It helps prevent our house from drying out my skin and provides soothing mist for cough and congestion symptoms when you're needing temporary relief.
Not sure which one to get? The Vicks® Mini Filter Free Cool Mist Humidifier is our go-to humidifier. With it, you can use VapoPads to provide Menthol or Sleepytime Rosemary and Lavender scented vapors for up to eight hours. Pure bliss when you're feeling under the weather! Paired with the Vicks® Humidity Monitor, you'll be completely set to control the humidity in your home.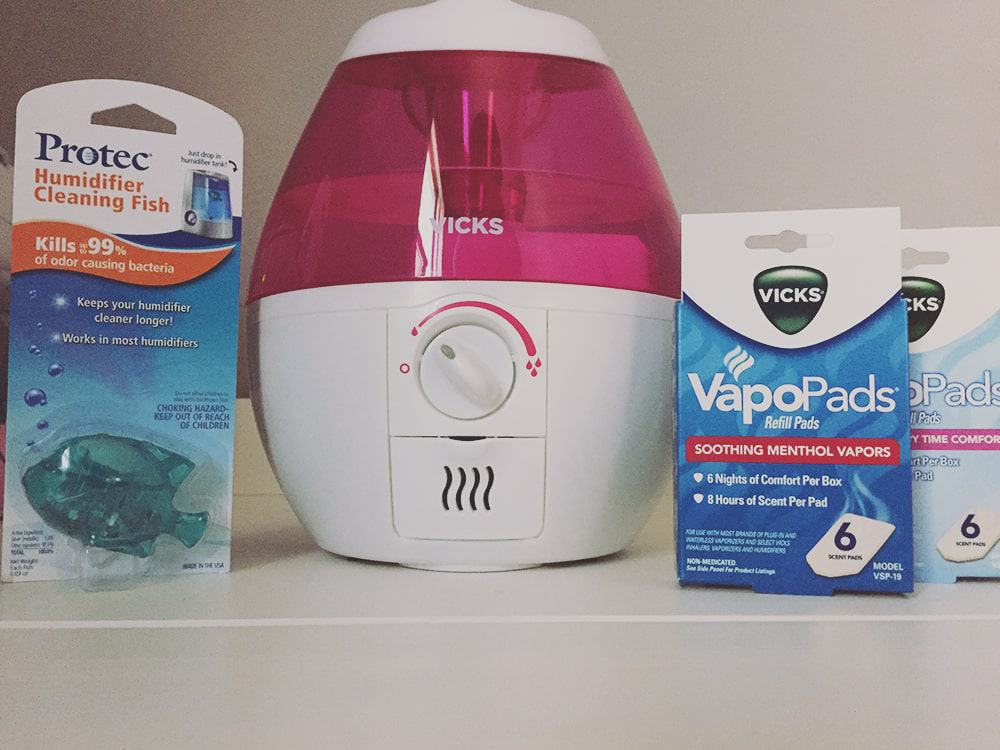 Avoid Going Out When Possible
If you don't have to go out, stay in. But if you do have to go out, try to leave your tiny human with someone else. Controlling watch you touch and what germs you may or may not come in contact with is so much easier than controlling yourself and your baby.
Keep Yourself Healthy
As your baby's primary care giver, maintaining your health is super important. Make sure to exercise and eat right as well as get enough sleep. This will help you make it less likely for you to catch something you could pass on to your little one. It'll also enable you to better care for them if they should get sick. Be sure to get a flu shot as well.
Clean House
Make sure to clean common areas in your home like counters, door knobs, faucets, etc. Also regularly wash the bedding for everyone in your family. Replace toothbrushes and make sure that cups are not reused.
Say No to Unhealthy Guests
Seeing family over the holidays is usually a guarantee for us, but not this year. We have plans to see our family, but if anyone is sick, we won't be going. And we'll be politely asking them to steer clear of our house as well. You can always reschedule or catch up via FaceTime so you aren't introducing your baby to those germs.
Slow Down
This is good for you and the baby. Try to be as stress free as possible, especially during the holiday season. Say no to things if necessary to prevent you and your family from getting overwhelmed and run down. Make sure there is enough time for all of the important things like sleep, snuggles and quality meals. The rest can wait!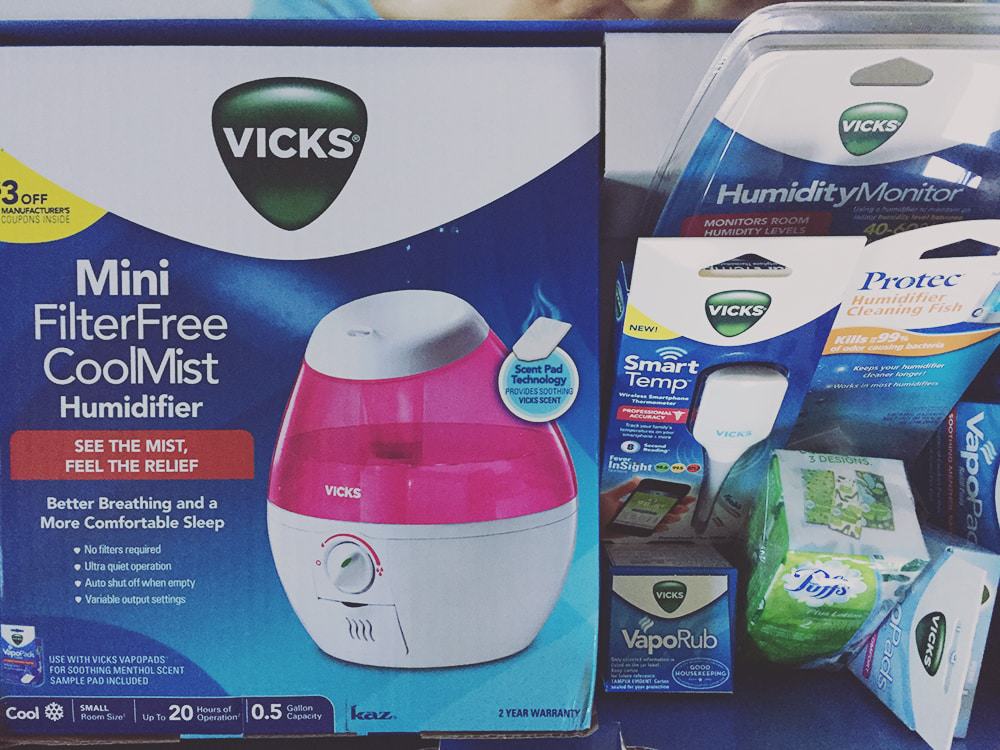 When you're stocking up for your flu prevention or gear to keep your baby healthy this Winter, head over to Walmart.com. You can get everything you need including a Vicks Humidifier.
Or you can enter to win all a Vicks Winter Wellness Care Package of your own below!
Contest entrants are only eligible to win once per sweepstake, per household as a part of a campaign sponsored by Influence Central and must reside in the United States.
Let's Chat!
What tips and tricks do you have to keep your baby healthy during Winter? What are your thoughts on the Vicks® Mini Filter Free Cool Mist Humidifier? How do you stay healthy during Winter?