I was provided a portion of these products free of charge. No other type of compensation was received for this review. All opinions are 100% my own.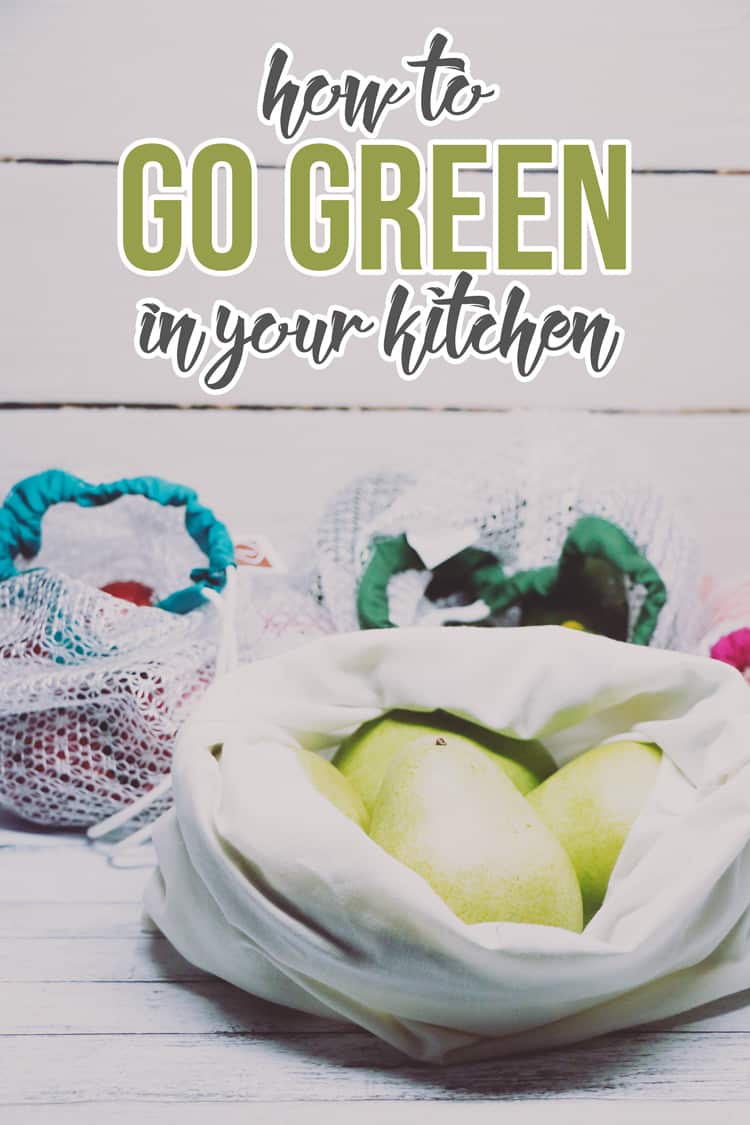 One of the easiest places for me to go green in our house is our kitchen. I love buying in bulk (less packaging = less trash), composting, recycling, and choosing eco-friendly items to stock our cabinets. Plus, I'm frugal so it only seems natural to try to be a bit more eco-friendly as it's actually cheaper for us. We still have some improvements to make, but so far? I'd say we've done pretty well with this house. So today, I thought I'd share my top tips on how to go green in your kitchen.
Washing Dishes | Unfortunately, we don't have a dishwasher in our house. Our pipes are too small for one so we need to get a little work done before we can add one, too. That's one of the few downfalls of our house and it's at the top of our "must change" list for various reasons. But the simple fact is that most dishwashers, especially newer energy efficient ones, are much more environmentally friendly than washing dishes by hand. If you are lucky enough to have one, be sure to fill it up as much as possible before you run it.
Compost | A lot of food scraps and other items that generally end up in the trash can be composted. (Check out this list of things that you can compost for more details.) This is perfect for house plants and your garden. It's also a great way to lower the amount of trash that you add to a landfill.
Use Reusable Storage | Reusable storage, such as the stainless steel ECOlunchbox containers I mentioned in yesterday's post, are perfect for cutting down on waste. Use reusable glass or stainless steel storage for dividing up bulk items, leftovers, freezing food and more.
Use Only The Heat You Need | Opting for a toaster oven for smaller dishes that need heating, a kettle for boiling water, or even the slow cooker versus the oven cut down on electricity. Also, the properly sized dish for your meal matters – especially on the stove top. Wasted energy heating dishes that are too large will only cost you money.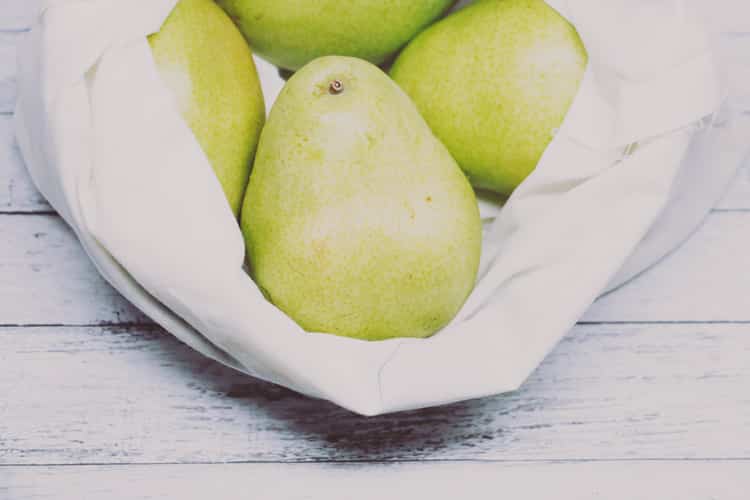 Choose Quality | Don't opt for cheap soap that you'll have to use twice as much of or a plastic utensil that will melt within a few uses. Spending a bit more for quality items is worth the extra expense in the long one when you don't have to run to the store to replace things as often. Plus you can also opt for sustainable kitchen items that are made with cork, bamboo, or other eco-friendly resources.
Help Your Food Last Longer | Cutting down on food waste is a really easy way to go green in the kitchen and save money at the same time. Storing your food correctly can help this tremendously. If your fridge tends to be stocked full of fruits and vegetables, I've found some awesome reusable/washable bags that are perfect for shopping and storing.
Naturally Conscious has two sets of bags – a muslin canvas bag and a nylon mesh see-through bag – that are a new favorite addition to our fridge. I'm in love with them! Not only do you get to skip those cheap plastic produce bags at the storage, but they're all set for your root cellar or refrigerator as soon as you bring them home. They're durable, washable, reusable, multi-functional and come in sets so you can really stock up on your produce.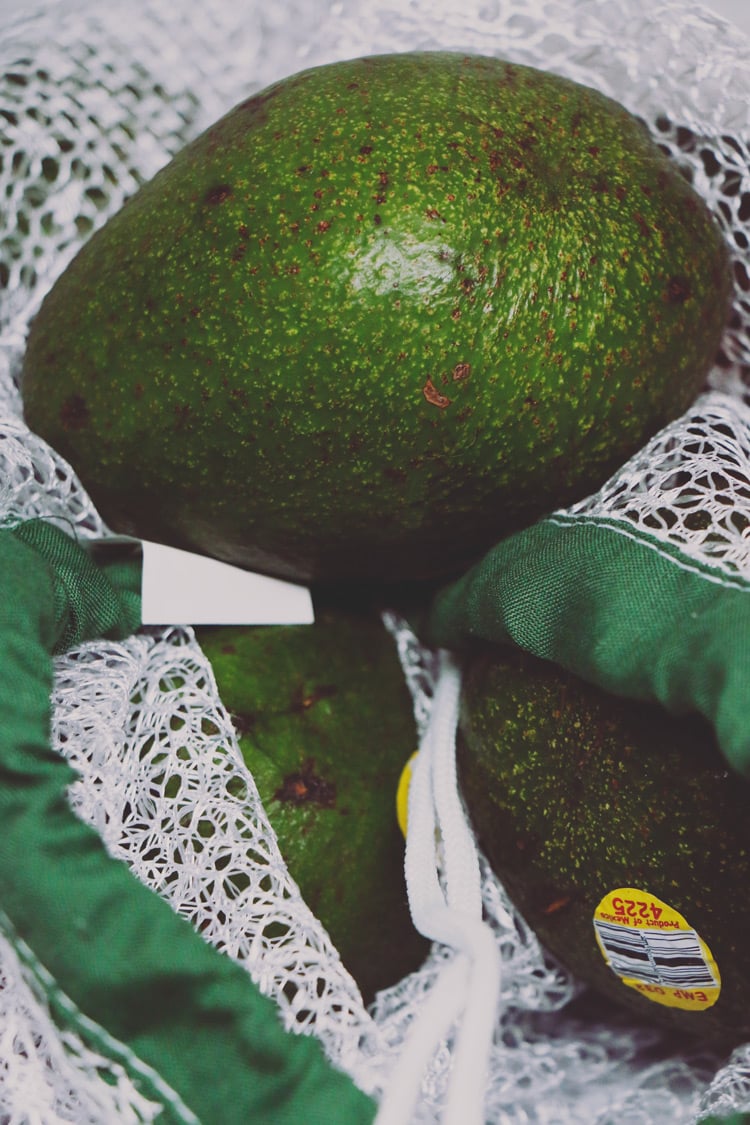 Grab some bags for yourself and save $5 off any 2 items by Naturally Conscious. Use code QBWQ7OCO at checkout and be sure to follow them on Facebook, Instagram, and Pinterest.
It really doesn't take much more time or effort to go green in the kitchen. And, if you end up remodeling, be sure to share old cabinets or appliances with places like ReStore to be even more eco-friendly!
how do you go green in your kitchen?