I was provided the JORD watch in exchange for a review of the product. No other compensation was received. All opinions are 100% my own.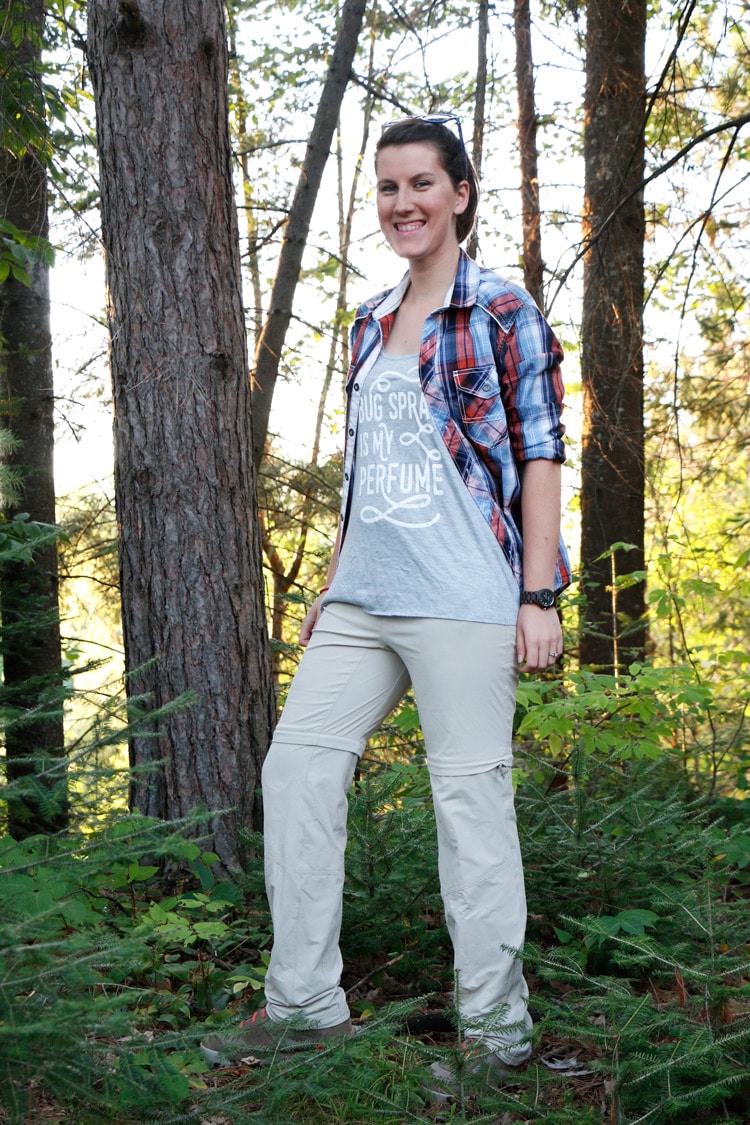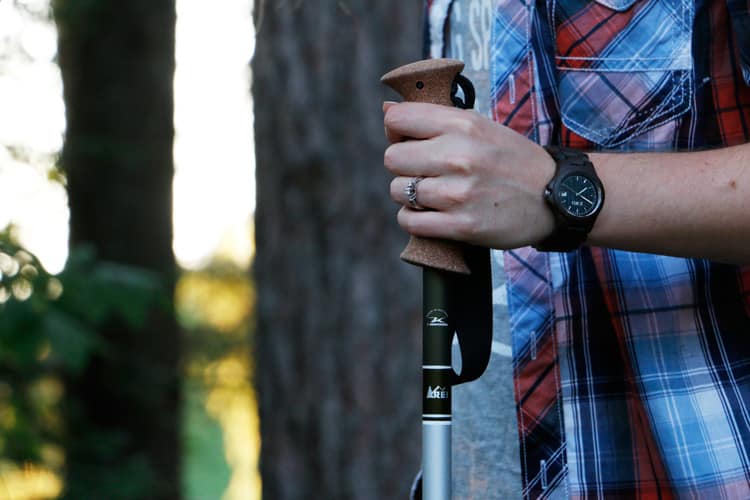 With August rolling in only a few days ago, I expected more humidity and more 90+ degree days. Instead, it brought highs in the 70s with lows in the 50s. I can't complain, but it's definitely changed my approach to our outdoor adventures much sooner than I expected. While I always tend to layer, it's been even more important the past week or so since the difference between sunny and shady spots feels like a 20 degree temperature change!
My wardrobe may be slowly shifting into Autumn choices (like these fantastic Columbia pants), but there are still a few essentials that are staying the same like this new JORD Wood Watch.
Truth is, I was never really a watch person until recently. I'm pretty picky about my accessories and I don't tend to wear that many. Which means the accessories I do own are usually carefully selected and tend to go with most of my outfits whether I'm headed outdoors or out for dinner. But as soon as I saw this watch, I knew it was the perfect one for me.
The Ely in black is my watch for all occasions. Heading out for a hike, taking a vacation, a date night outside of the house – it matches perfect with nearly all of my wardrobe. Which is a big win for me. I absolutely love the design and color of the wood along with the scratch resistant mineral and push button opening.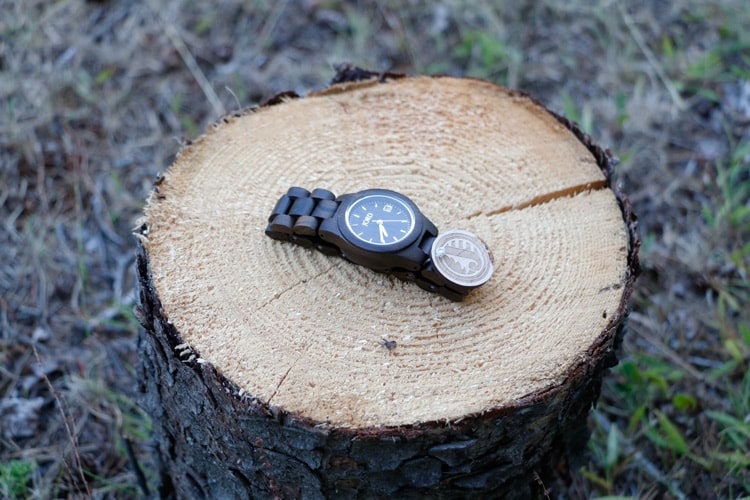 Whether the Ely fits your style as well as it does me, or even if it doesn't but a wood watch does, I highly recommend checking out JORD. They have tons of options for men and women and have the option to have it pre-sized for you prior to it shipping so it arrives ready to wear! I'm thinking this would make an awesome gift for those fellow adventurers in your life, too.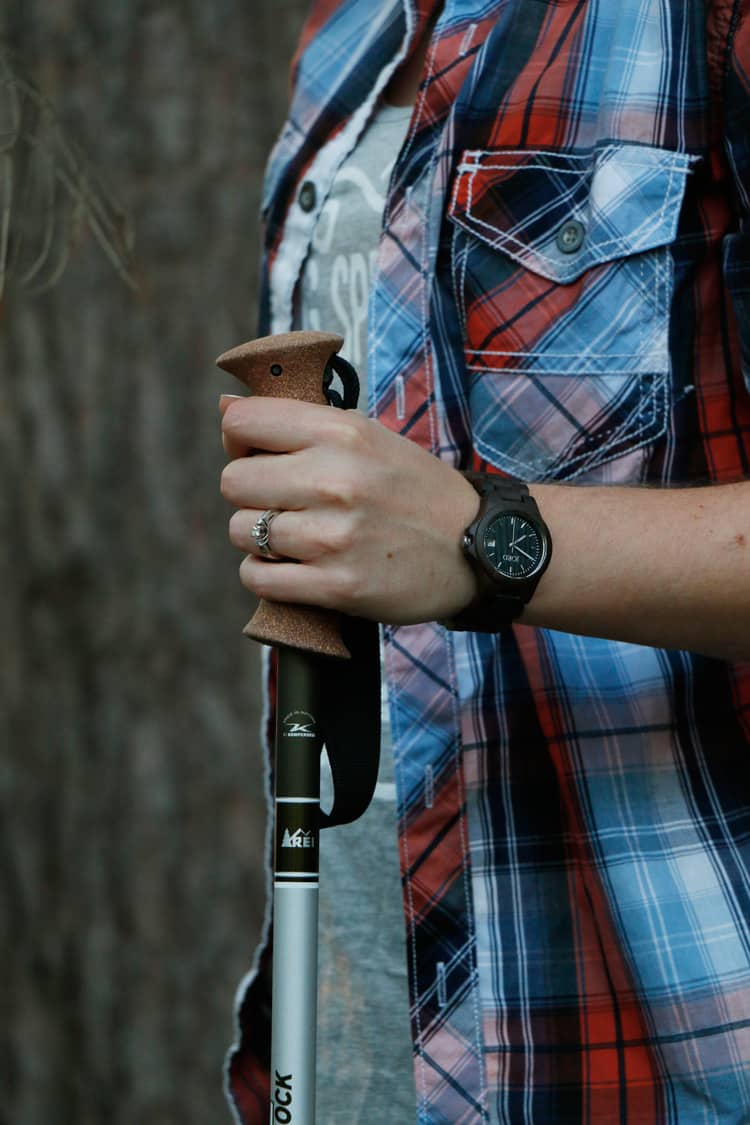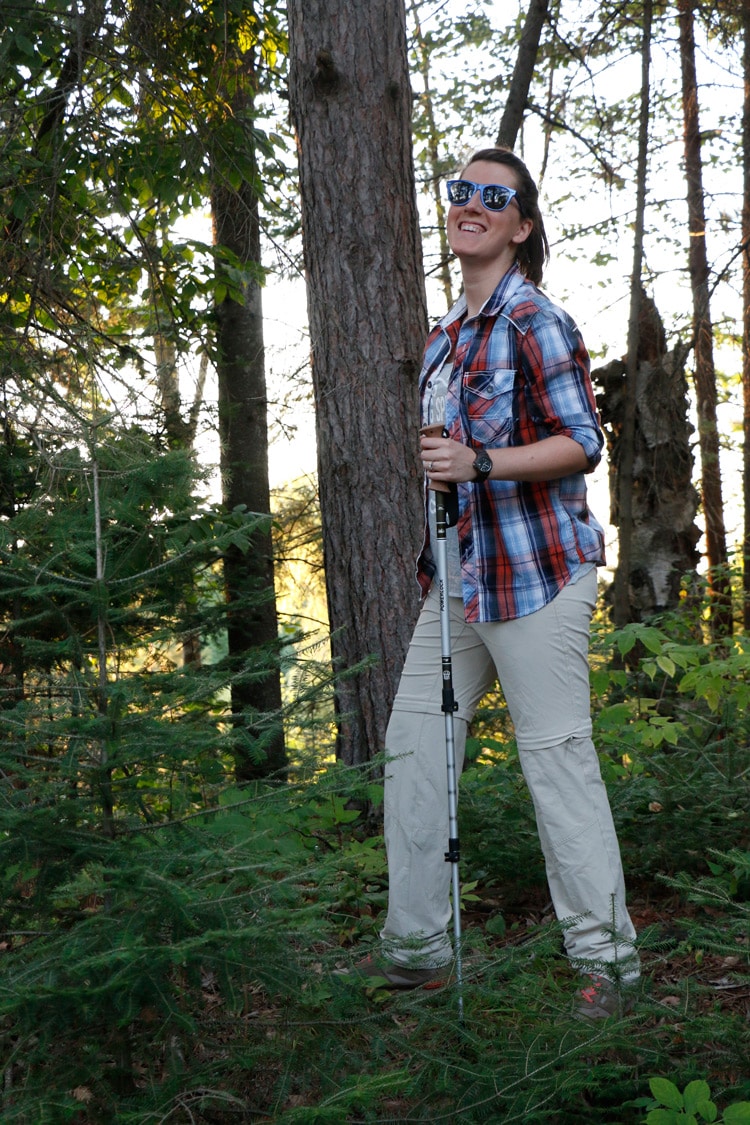 Now that the weather is changing here, I feel the sudden urge to spend all of my days outdoors. Especially to use these REI trekking poles a bit more before the snow covers our state, too. (The cork handles on these things are amazing! Great grip + superb comfort.) Luckily, we have a lot of hiking and camping planned over the next two months so I won't be stuck indoors too long! OH and this shirt? One of my new favorites! I snagged it from Zulily when they had their National Park sale.
I'd love to know: is the weather changing where you are?
do you have a go-to hiking style?