I grew up with game nights being a fairly common thing in our household. Even when we traveled, a deck of cards usually came with. I remember days spent on our boat or visiting relatives where my dad and I would pass the time with War, Cribbage, Slapjack or some other card game. I'm pretty sure it stemmed from my Grandma and her love for cards. Even when I talked to her last week, she was super excited to be playing Bridge shortly after we talked.
But as much as I love card games, I really love board games. Especially Monopoly. The only downfall is that it's a pretty rare occurrence that friends and family are up for a two hour game. Lucky for me though, I married someone that was at least occasionally up for a couple of hours of trading properties and exchanging money.
So it's no surprise to me that one of my favorite date nights, especially during Winter, is game night. We don't have to bundle up to go out of the house and it's a super cheap date where we still get to spend time with each other away from the usual business talk.

But game night date nights got even better with the addition of the Hasbro Game Channel.
The Hasbro Game Channel is the perfect destination for family game entertainment on Xbox One, Xbox 360, PlayStation®3 and PlayStation®4. The first three games will be Hasbro's most popular, including: Monopoly, Risk, and Trivial Pursuit.
So if you're a video game nerd and board game enthusiast like I am, the Hasbro Game Channel finally gives the best of both worlds. Not only that, if you love Monopoly as much as I do, you'll never have to worry about not finding someone to play with. No set up, the ability to save the game, and even the option to play on your own with Artificial Intelligence.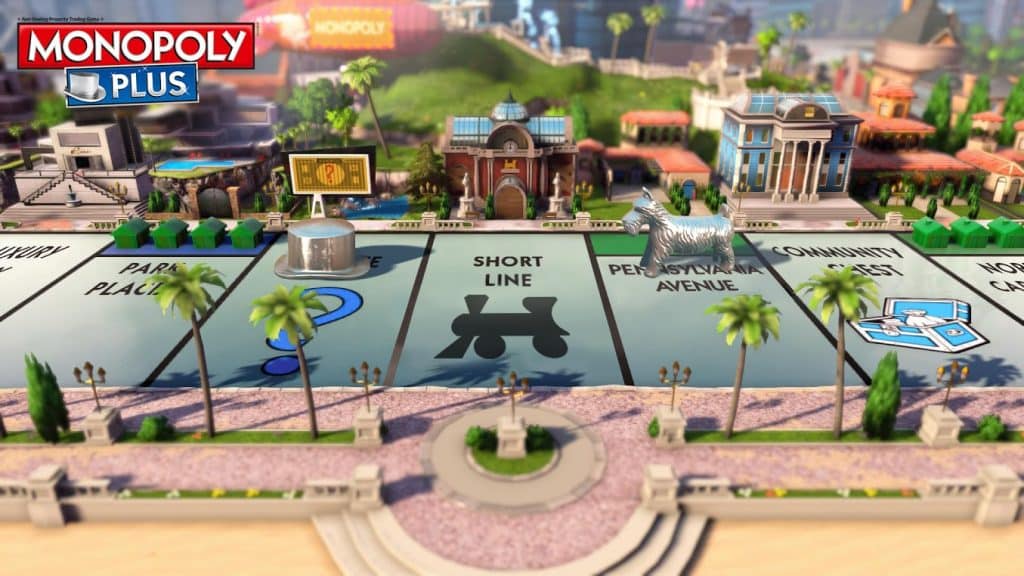 Monopoly Plus gave the game board a nice upgrade with the lively 3d version that changes as you move throughout the game. Like the traditional board? No problem! The original 2d Monopoly board is available for use.
And if you're looking to change up the game, Monopoly Plus lets players choose their favorite 'House Rules' to customize gameplay. Awesome, right? One of my favorites is the Free Parking rule that landed me nearly $3k in our last game!
what's your favorite game night memory?
what are your favorite games to play during game night?
I was selected for this opportunity as a member of Clever Girls and the content and opinions expressed here are all my own.