This shop has been compensated by Collective Bias, Inc. and its advertiser. All opinions are mine alone. #TwizzlersSummer #CollectiveBias
Summer is busy for us. Really busy. If we're not working or tidying up our house, we're working on a project or enjoying the sunshine. It's very rare that we have down time where we're just sitting around the house. For me, that means that if I can save time somewhere, I'm all over it.
We'll usually cook meals that yield leftovers so the next day (or even next few days) have less time needed for meals. I'll pick up as a go between rooms to prevent us from having to clean for hours on end during the weekend. And recently, we've created what I like to call a Summer Grab N Go Bag. It was super easy to put together, but it has come in handy during nearly every trip we've taken for one reason or another. Plus, once it's put together – all you have to do is grab it and go on your adventure! You no longer have to spend an hour before every trip, trying to prepare and make sure you have everything.
So today, I thought I'd share how you can make your own so you can squeeze every last bit out of enjoying the Summer sun!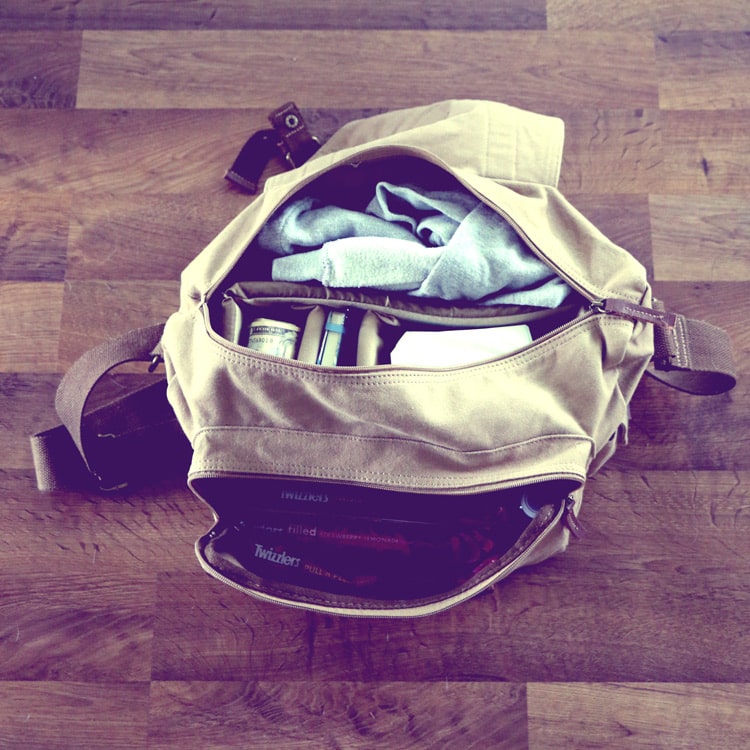 The supplies for you may vary as you may be going different places or doing different things, but I'll give you a rundown of what I put in our bag for some ideas!
BAG | Any kind works. Just make sure it's roomy enough for everything that you need to put in there. I opted for an older camera bag as it had dividers to keep the bag more organized.
FIRST AID KIT | We've never actually had to use ours, but it's one less thing for me to worry about when we're hiking or out on the trails in our UTV. If you're bringing your dogs with you on your adventures, you may want to check out this pet first aid kit to see what you should add to yours.
WIPES & HAND SANITIZER | When you're out having fun, there's a good chance you'll get dirty. We may not have kids, but baby wipes are scattered throughout our house and vehicles because they are so handy! We got the unscented version so it's safe to use with our dogs, too.
EXTRA CASH | Around where we live, there's a good chance that if we stop at a local restaurant – they don't accept credit cards. We've also stopped in a few places that do accept credit cards, but it was down which meant we still needed cash. So we always make sure we have extra in our bag just in case.
SUNSCREEN, BUG SPRAY & DEODORANT| I can't count how many times we've gone some place and wished we had bug spray. Or we went out, were out longer than we intended to be, and needed more sunscreen. And deodorant? Well, you just never know when you need it more – especially during Summer!
SWEATSHIRT | As much as the Summer days are warm, Summer nights can get chilly. It's nice to have something with us whenever we head out just incase I need it.
TRAVEL JOURNAL & PEN | I love writing about our adventures, but I also tend to come up with some pretty awesome ideas for our business and this blog when I'm away from the computer. It's always nice to have an easy place to jot down my ideas or fun things that happened with our trip.
WATER | I always have a reusable water bottle with me to fill up and reuse, but it's nice to have something there just in case of emergencies! You never know when you might need some extra water, especially as the Summer gets hotter.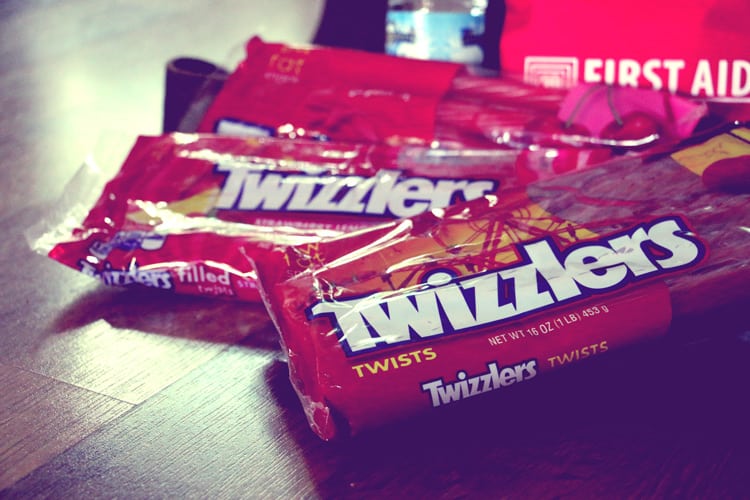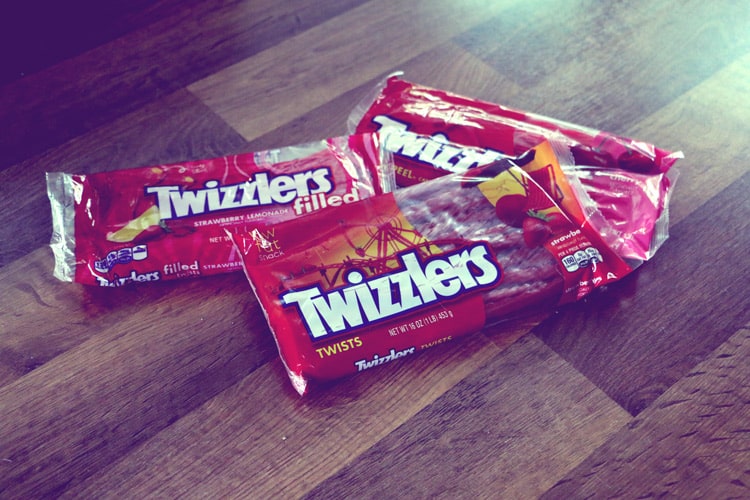 SNACKS | (I saved the best for last!) I have one go-to snack for our Summer grab n go bag : Twizzlers. Doesn't matter the flavor, Twizzlers are the one snack that is guaranteed to be in our bag. They are super easy to eat whether you're hiking on the trail, riding around in our UTV or car, or even when you're juggling holding your dogs and trying to enjoy a snack. (Just me?) Not only that, but they're the perfect Summer treat because they don't melt. So when you leave your grab n go bag out in the sun, you won't come back to a gooey mess to clean up afterwards. Plus they have so many flavors. Twizzlers Twists or Twizzlers Pull N Peel are some of my favorites, but the bites are delicious, too! My must-have is the original Strawberry Twizzlers Twists though.
If you want to stock up on these perfect-for-Summer treats, head over to Walmart to find them in the candy aisle! They've got all of my favorite flavors of Twizzlers Twists and then some.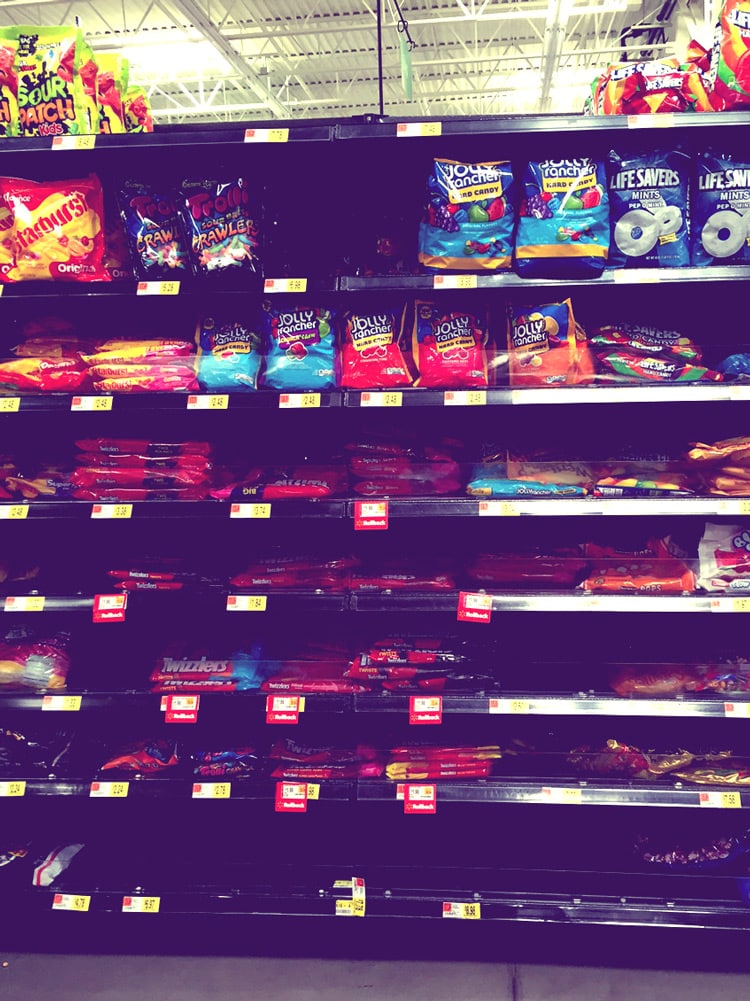 That covers what stays in our Summer grab n go bag! So now I'd love to know:
what will be in your Summer Grab n Go Bag?
how do you incorporate Twizzlers in your Summer plans?