Ready to throw a cactus party? You won't want to miss these super cute cactus cupcakes! Plus check out must-have cactus party supplies!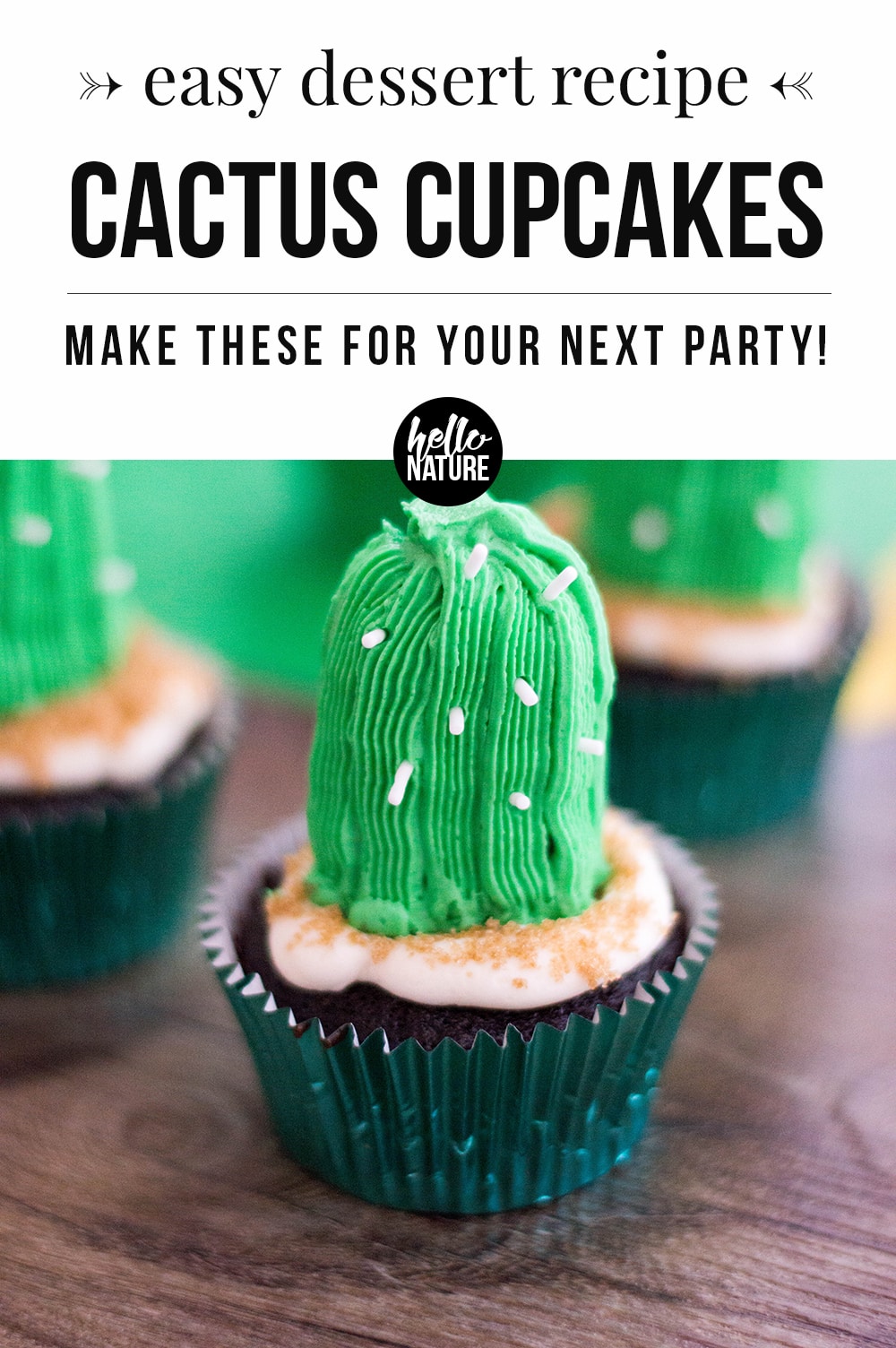 Succulent cakes and cactus cupcakes have been favorites of mine for so long. I love the colors and the fact that there are so many succulents that you can recreate in dessert form. They make the perfect addition to a cactus party, too!
I've been looking for a reason to throw a cactus themed party soon. It hasn't happened yet so I think the reason might need to become just because I want to. If you're looking to throw a cactus party soon and you're looking for cute cactus party supplies to go with these cactus cupcakes, I've got some recommendations below the tutorial!
Cactus Cupcakes Ingredients
12 of your favorite chocolate cupcakes
2 sticks butter, softened
4 cups confectioners' sugar
2-3 tbsp milk
2 tsp vanilla extract
6 lady fingers, cut in half
4-6 tbsp brown sugar
3 tbsp white sprinkles
Cactus Cupcakes Tutorial
Using a mixer, beat the butter, sugar, and milk together on medium speed. Gradually increase the speed to high and add the vanilla extract.
Beat the mixture until stiff peaks form and your buttercream is complete.
Divide the buttercream in two bowls. Leave about 3/4 of the buttercream in one bowl and add in the Kelly green food coloring. Mix until thoroughly combined.
Using a frosting bag, spread the white buttercream on each cupcake. Cut the lady fingers in half and place one lady finger half in each cupcake. Sprinkle the buttercream with brown sugar to look like sand.
For the cactus, use Wilton tip #47 and frost the lady fingers with green buttercream in an upward motion/vertical stripes. Repeat this until you cover the lady finger half completely.
Once you've frosted the lady fingers, insert white sprinkles on random spots on your cactus.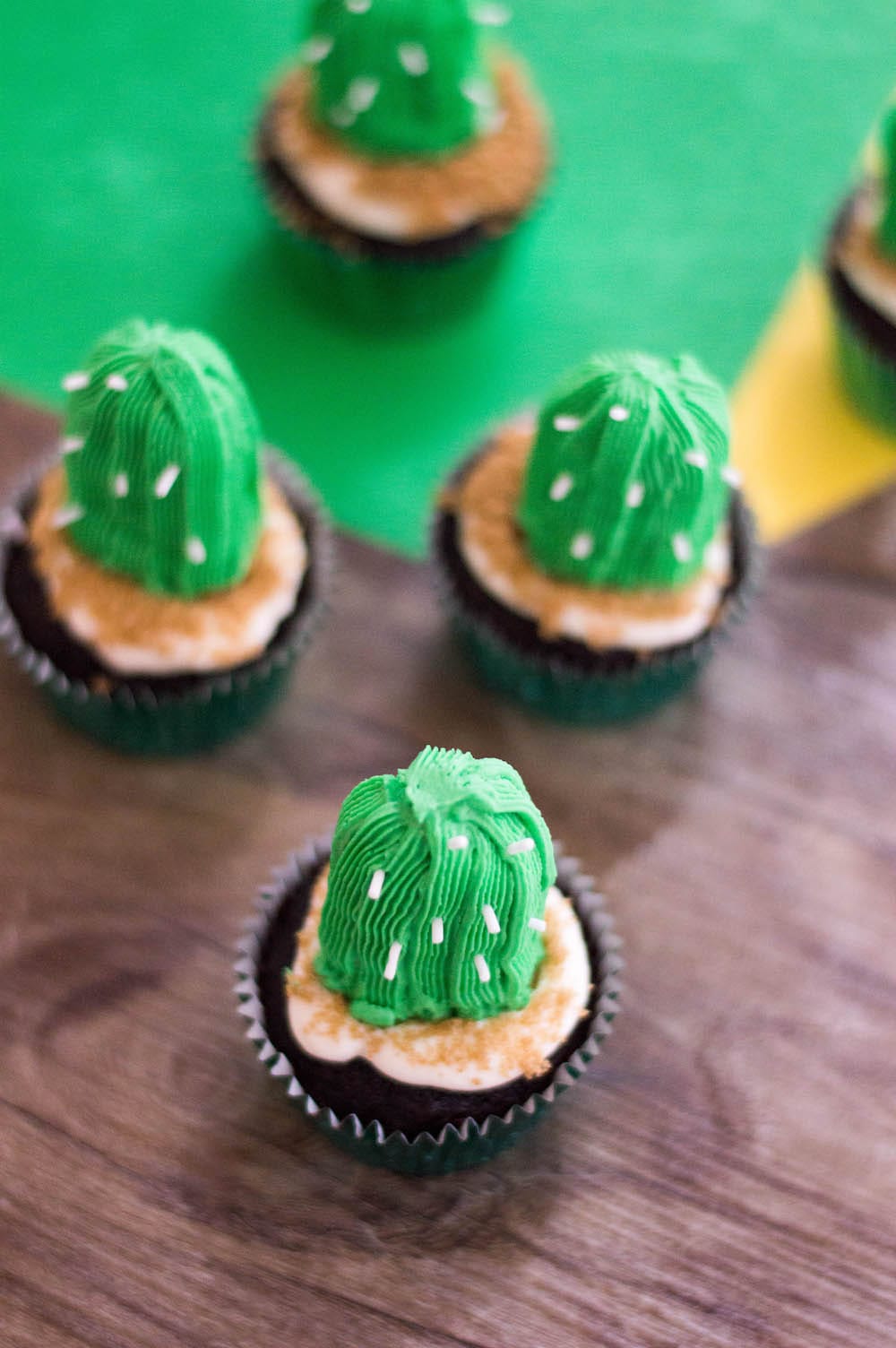 Cactus Party Supplies
So now that you've mastered these super cute cactus cupcakes, it's time to throw the cactus themed party!
First, you'll want to check out these cactus photo props and this cactus pennant banner. Add in this cactus light or these cactus string lights if your party will be at night at all.
To serve your cupcakes, consider these cactus forks with these cactus plates. You can also use this cactus tablecloth to be more festive. And definitely look at adding these cactus themed straw decorations to your drinks!
If you found this helpful, I would greatly appreciate you sharing this on Pinterest!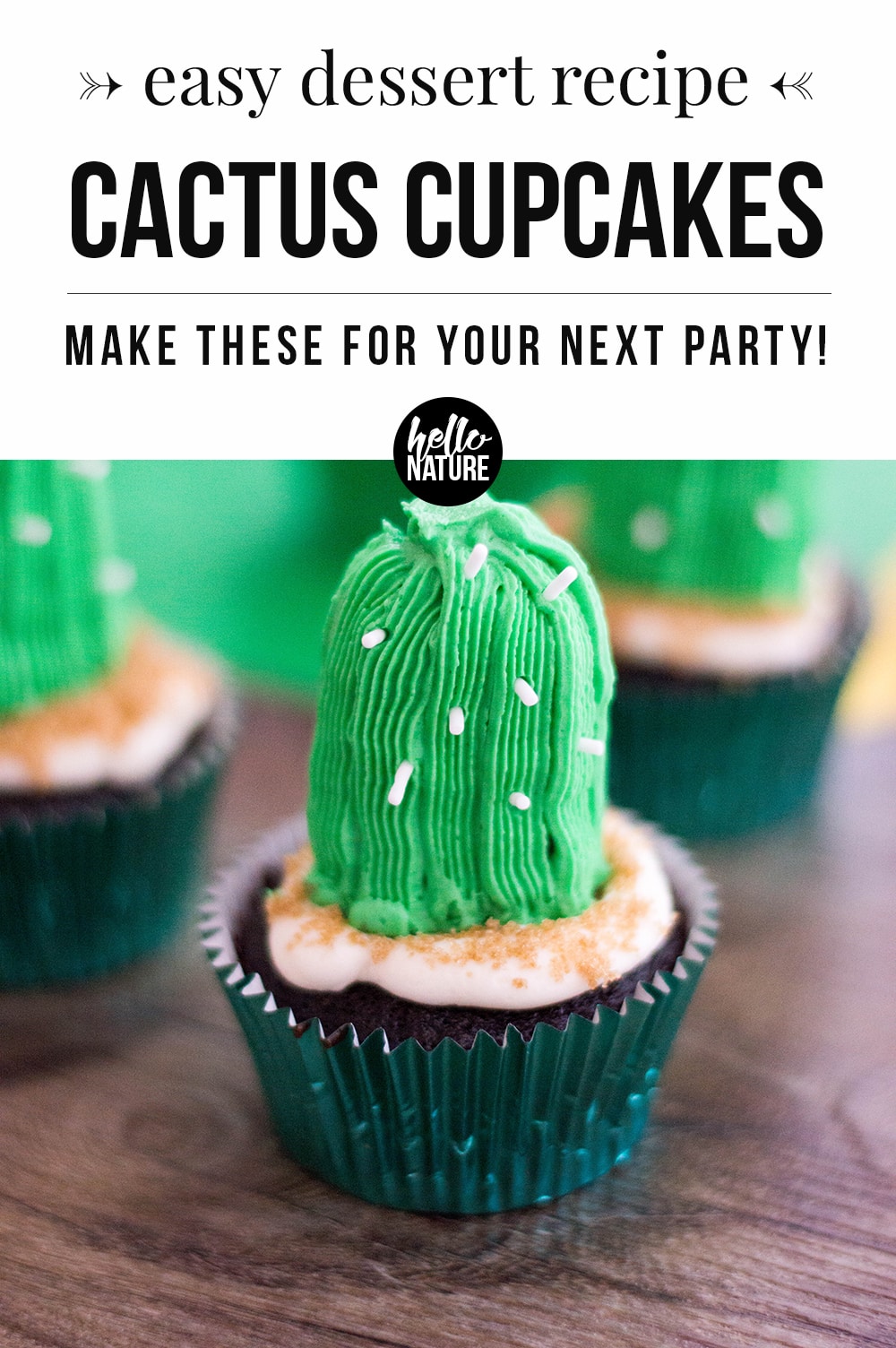 [recent_posts style="11″ rows="four" title = "You Might Also Like:" text_excerpt="" mode="selectable_posts" posts_num="" selectable_posts="19583, 19033, 18898, 16784″ text_color="undefined" hide_author="" ][/recent_posts]