Thank you to Cameron's Coffee for sponsoring today's post and improving my coffee routine! View my disclosure policy.
Most people don't know this about me, but I am a morning person to the core. I can wake up before the sun rises and I'm bright eyed, bushy tailed and ready to take on the day within a matter of minutes. I have a love-hate relationship with myself in that area because while I'm not in beast mode when I wake up, I'm usually ready for my pillow by 8pm.
But because mornings are definitely my thing, I rarely (if ever) rely on coffee to wake me up. Which means that when I do go for a cup, usually a few times a week, I want something delicious. I'm going for taste and aroma, not just something to get my eyes to focus on the computer screen before 8am.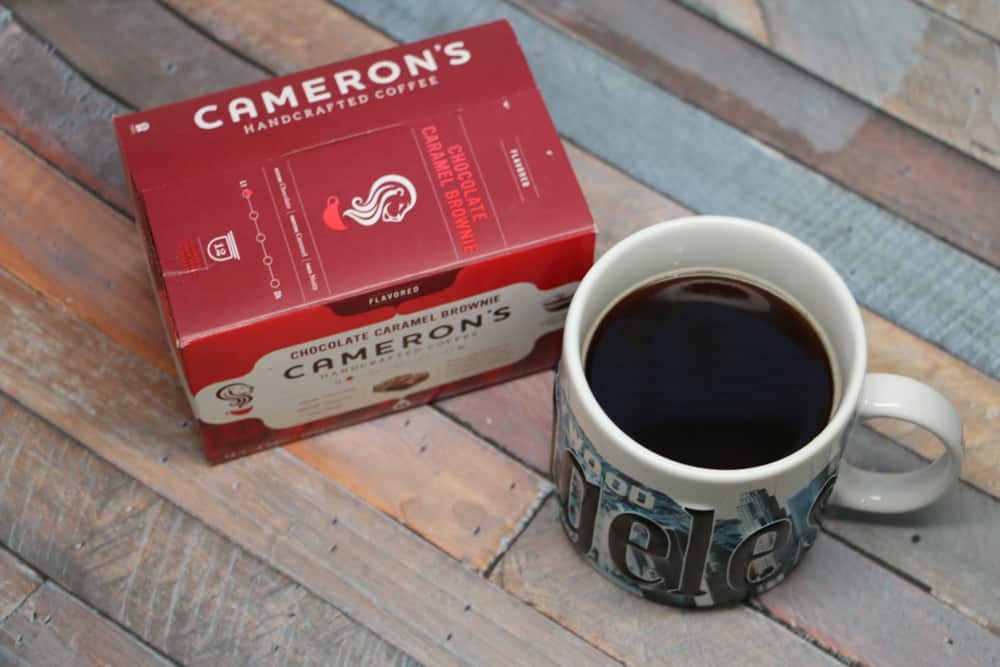 So a couple of times a week, I turn the Keurig on and pop a cup in while I'm getting ready for work. By the time it's done, I'm headed into our office to check emails or work on social media for the week. On these days, I usually enjoy my breakfast with it and spend the first half-hour to hour easing into my day while I'm enjoying my coffee. Perfect for those days where I'm just not feeling work or have a long day ahead of me.
Since this is one of my favorite moments in the week, I'm kinda really picky about the coffee we get. And since I love variety and didn't want to get bored with a bag of coffee that needs to be consumed by a certain date in order for it to stay fresh, we got a Keurig. I love having so many options when I'm in the mood for a cup of coffee. Even more so, I'm excited to add another brand to my regular rotation: Cameron's Coffee.
I was lucky enough to try a box of their coffee for free, but I'm a diehard fan after one cup. They combined the best of Keurigs and regular coffee pots into a tiny, delectable makes-me-want-to-eat-it package.
A little about Cameron's Delicious Handcrafted Coffee
Cameron's Coffee offers coffee drinkers the choice to still have the convenience of single serve coffee, but brew their coffee through a coffee filter, instead of a plastic cup. Cameron's Handcrafted Coffee Filtered Single Serve is available in 12 premium flavors, and made of 100% Arabica Coffee. Cameron's Filtered Single Serve are sold in packages of 12 for the suggested retail price of $7.99.
Cameron's Coffee Cups features include:
Soft-bottom filter instead of a plastic cup
BPA free and polystyrene free
Less plastic waste
No plastic taste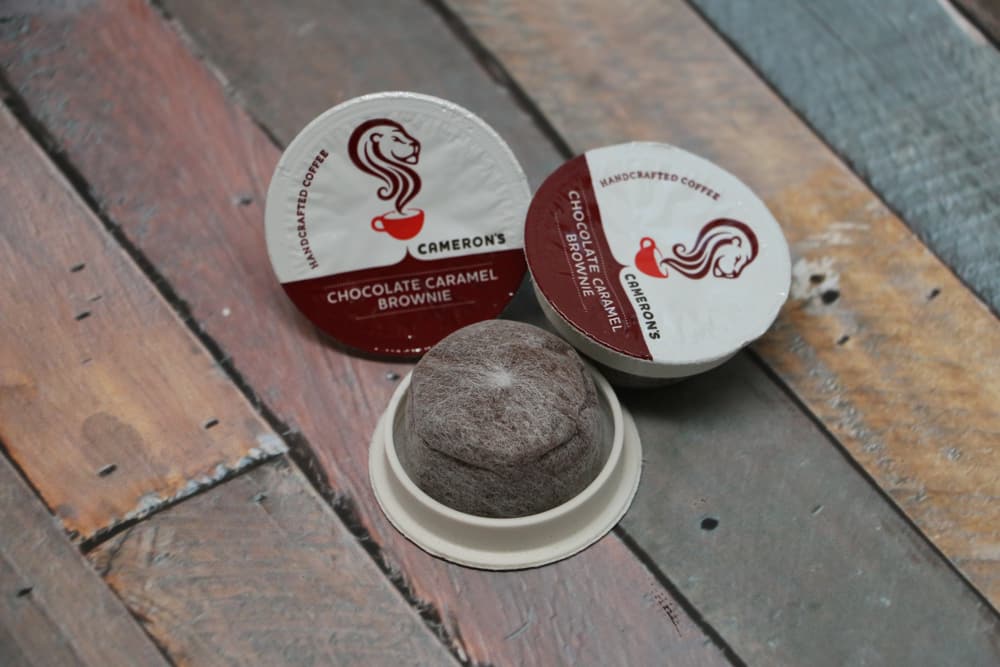 With the flavors they offer, you can't go wrong! And even if you're a little bit unsure, you can score a free box of their coffee to test out below.
#CrushTheCups Campaign
Want to try a box of Cameron's Coffee for FREE?! Check this out:
From December 9th, 2014 to December 22nd, 2014, share your Crush the Cups video on your blog post and/or social channels with the hashtag #Crushthecups, and submit your video link to crushthecups.com. Then receive a FREE box of Cameron's shipped to your home. Help the environment and get free, delicious coffee? Count me in:
We totally crushed it.
I highly recommend you give Cameron's Coffee a shot – they make my coffee routine so much more enjoyable and I cannot wait to try out their other flavors!
what's your coffee routine?