One of my goals for the year was to do the photo a day challenge. I didn't pick anything specific – no theme or main focus. Honestly, the main purpose was to find inspiration. To push myself to find something worth photographing every single day. And it's been a great challenge so far as it's encouraged me to break out of my rut and do some new things: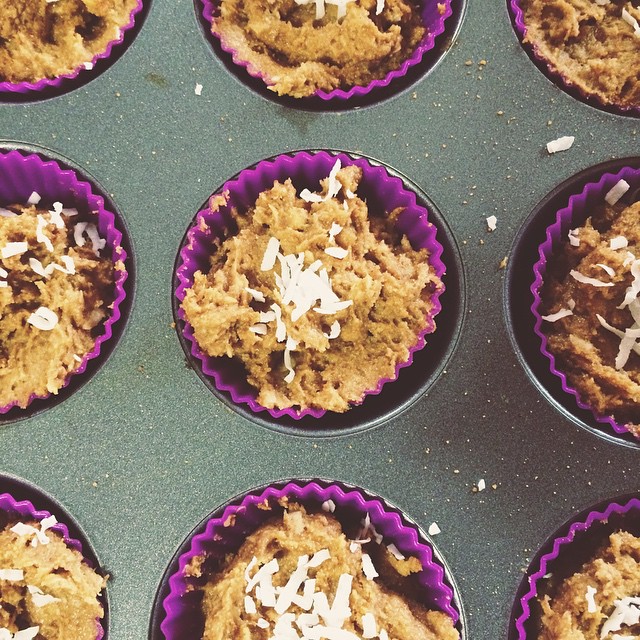 Day 4/365
This goal pushed me to come up with something awesome for the photo on Sunday when I was feeling a bit sluggish and rundown. I always find inspiration in the kitchen and Sunday was no different when I ended up with these super easy, eight ingredient scrumptious coconut banana nut muffins!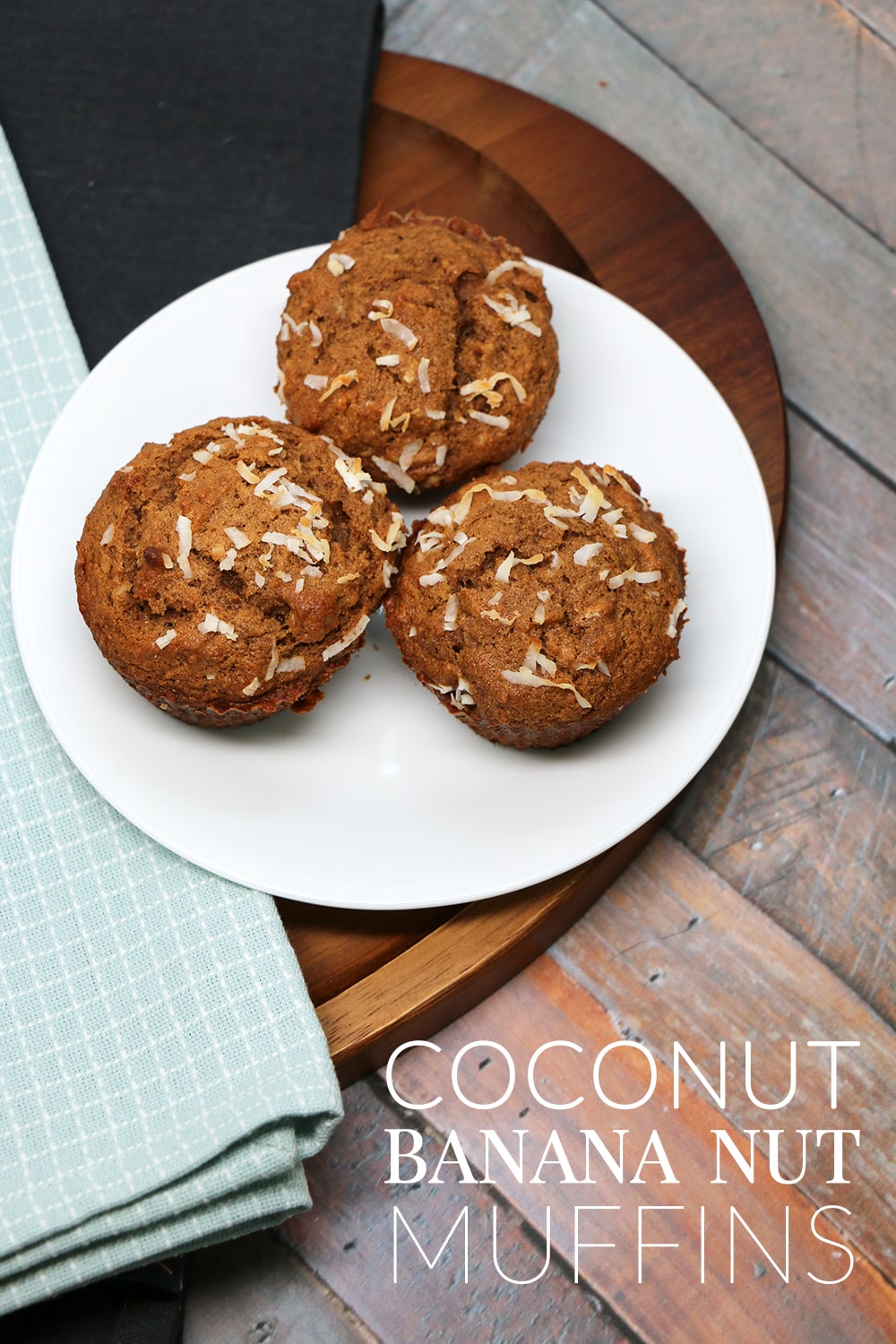 My favorite thing about these muffins (aside from the taste!) is how easy they are. I had everything on hand and literally threw it all in the Kitchen-Aid bowl and blended until smooth. Piece of cake, right?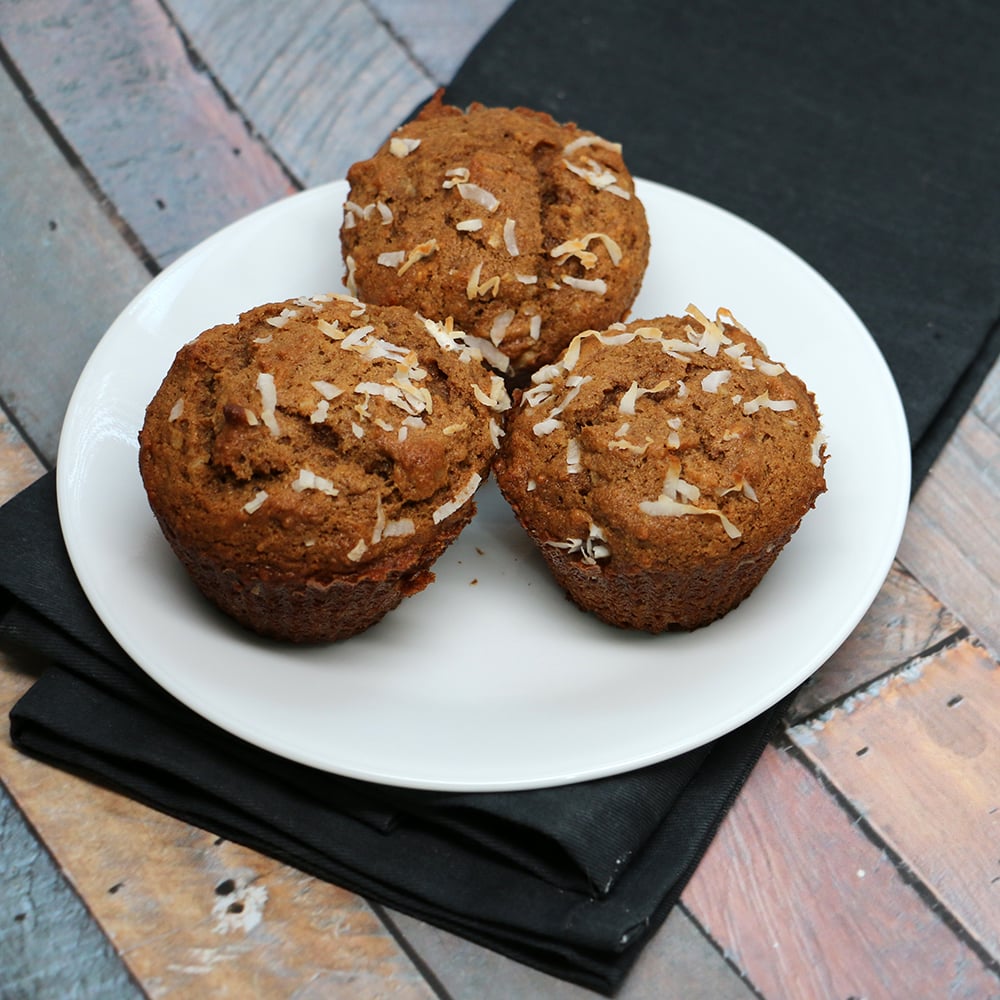 Another bonus is that they are a little bit different than just banana nut muffins. Just a little bit – you still get the delicious banana nut flavors with a bit of a tropical blend with the coconut.
The coconut adds an extra crunch with the walnuts, but the coconut sugar also adds a bit of a caramelized taste to it, too. (Don't have coconut sugar? Brown sugar works, too!) And the toasted coconut on the top? Mmm, pure coconuty goodness. And if you're looking to make this taste even better, add some of this maple walnut butter on top – DELICIOUS!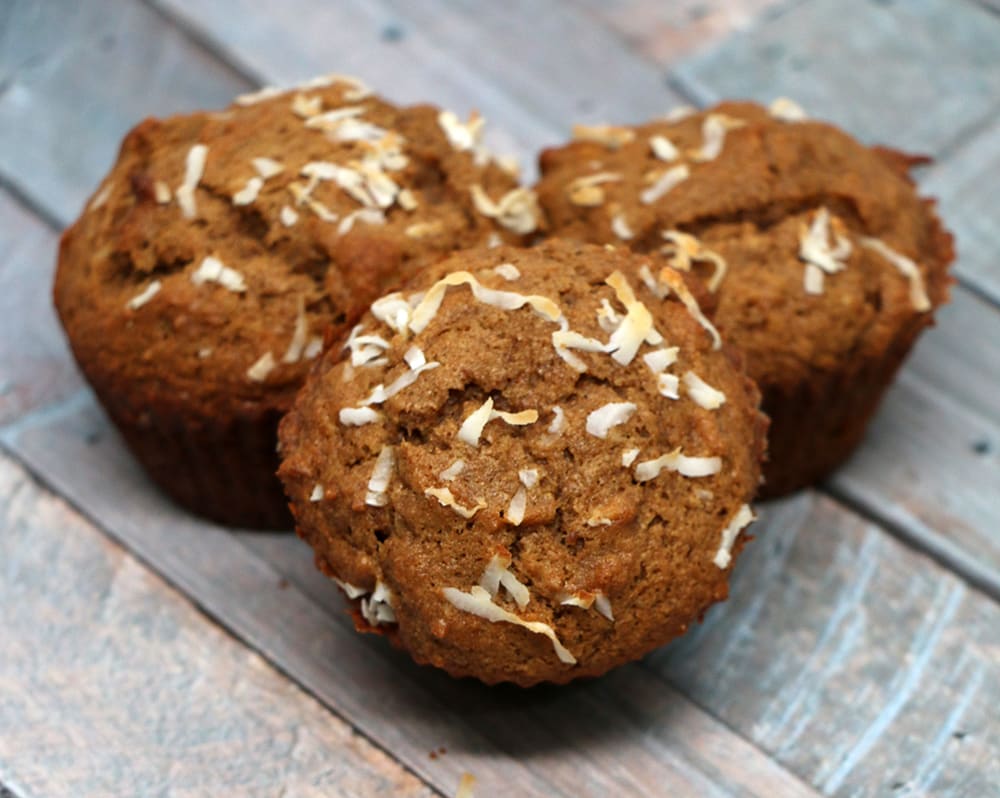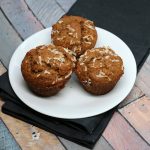 Coconut Banana Nut Muffins
Ingredients
8

Tbsp

Unsalted Butter

softened

1

Cup

of Coconut Sugar

or Brown Sugar

1 1/2

Cup

of Whole Wheat Flour

1

Tsp

Baking Soda

2

Eggs

2

Bananas

1/2

Cup

Unsweetened Coconut

1/2

Cup

Walnut Pieces
Instructions
Preheat the oven to 350F.

If using a mixer, combine all ingredients except the walnuts and thoroughly mix until smooth. Fold in the walnuts and mix thoroughly

If not using a mixer, mash the bananas as much as you can and then combine the rest of the ingredients and thoroughly mix until smooth.

Place batter into 12 silicone or paper muffin cups, or a lightly greased muffin pan. Fill 1/2 to 3/4 of the way.

(Optional) Sprinkle with unsweetened coconut and coconut sugar.

Bake for 25 minutes, or until a toothpick inserted into the middle comes out clean.

Cool on a cooling rack for 5-10 minutes before serving.
enjoy!