Trying to avoid the holiday weight gain? Try one of these 35 Low Carb Fall Desserts!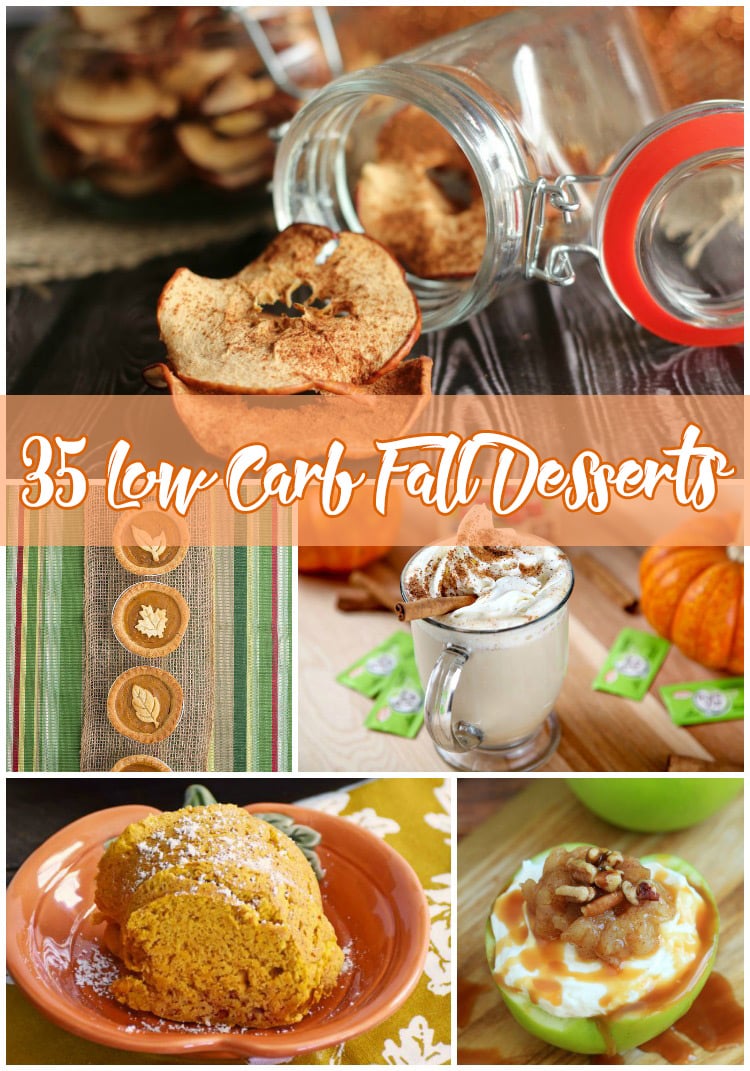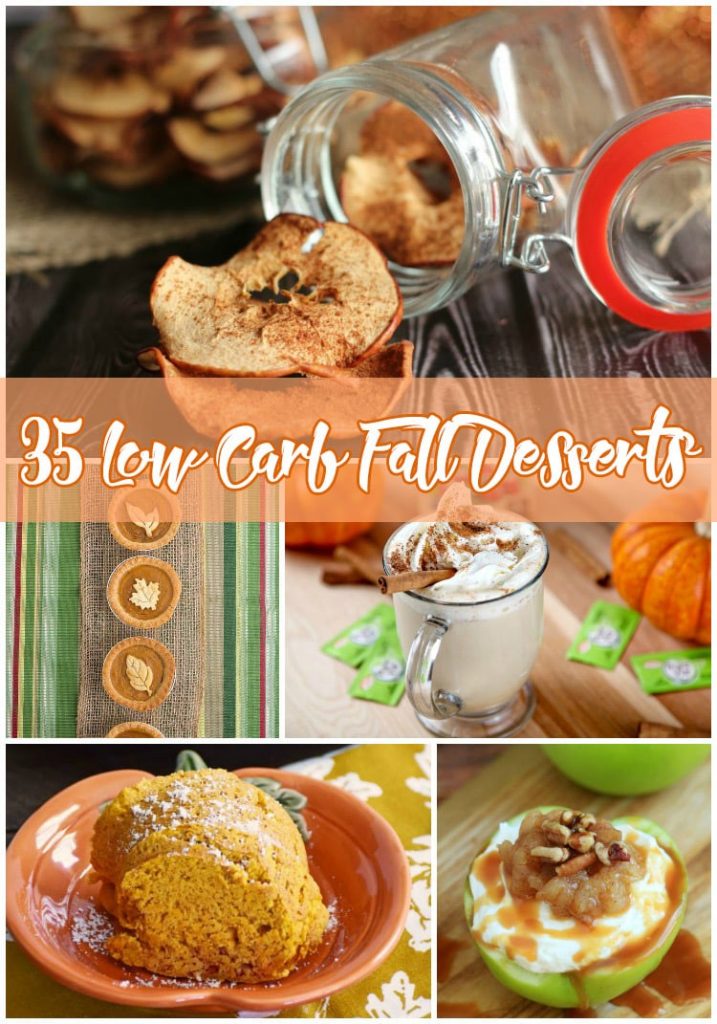 Something I don't talk about all that much on this blog is the fact that Nathan has Type 1 Diabetes. He's had it since well before we met and it was something I had pretty much zero familiarity with in the beginning. It didn't take long for me to realize how important his diet played into his well being and even more so, how mine did as well even without it. And while today's post is super fun (who doesn't love Fall flavors and desserts?!), I want to take a moment to discuss something that drives me absolutely nuts.
Over the past 30 years, adult obesity weights have doubled. By 2030, they're expected to rise by another 50%. That's CRAZY! Not only that, but it's estimated that at least 50% of Americans today have diabetes or pre-diabetes.
Unfortunately, the U.S. Dietary Guidelines that are supposed to help Americans eat the proper food to maintain a healthy lifestyle, are not based on quality clinical research. And now the recommendations that the U.S. Government has been making for 30 years, including eating low-fat, are now being refuted. These same recommendations have led to the increase in consumption of starches, sugars and carbohydrates. All of this despite the fact that robust, clinical studies show us that eating more sugar and starches puts people at risk for weight gain and nutrition-related health issues, such as diabetes.
Obviously, these guidelines were created with good intentions, but they aren't working. Luckily, there are people working to improve these guidelines and towards creating a healthier America. A Change.org petition has been created, advocating that the U.S. Dietary Guidelines take into consideration quality, scientific data to help combat obesity in America. And you can help by signing this petition! Help encourage the U.S Government to aid Americans in living better, healthier lives in less than a minute.
Now back to one of the reasons you're here: Low carb Fall desserts! I fully believe in indulging while leading a healthier lifestyle. I just try to be mindful and if I can make a dessert healthy (or healthier) – you bet I do it! And that's exactly what I need this time of year because my indulgences kick into high gear. These low carb Fall desserts are perfect to bring to your next holiday gathering so you can indulge without as much guilt, too!
I'd love to know: what's your favorite low carb fall dessert?
And here's a little giveaway to encourage those healthy habits! One lucky reader will get a little reward for making smarter choices this holiday season with this $35 Visa Gift Card Giveaway!
Save
Save