Need some dessert inspiration? These 15 simple Easter dessert recipes are sure to be a hit this Spring!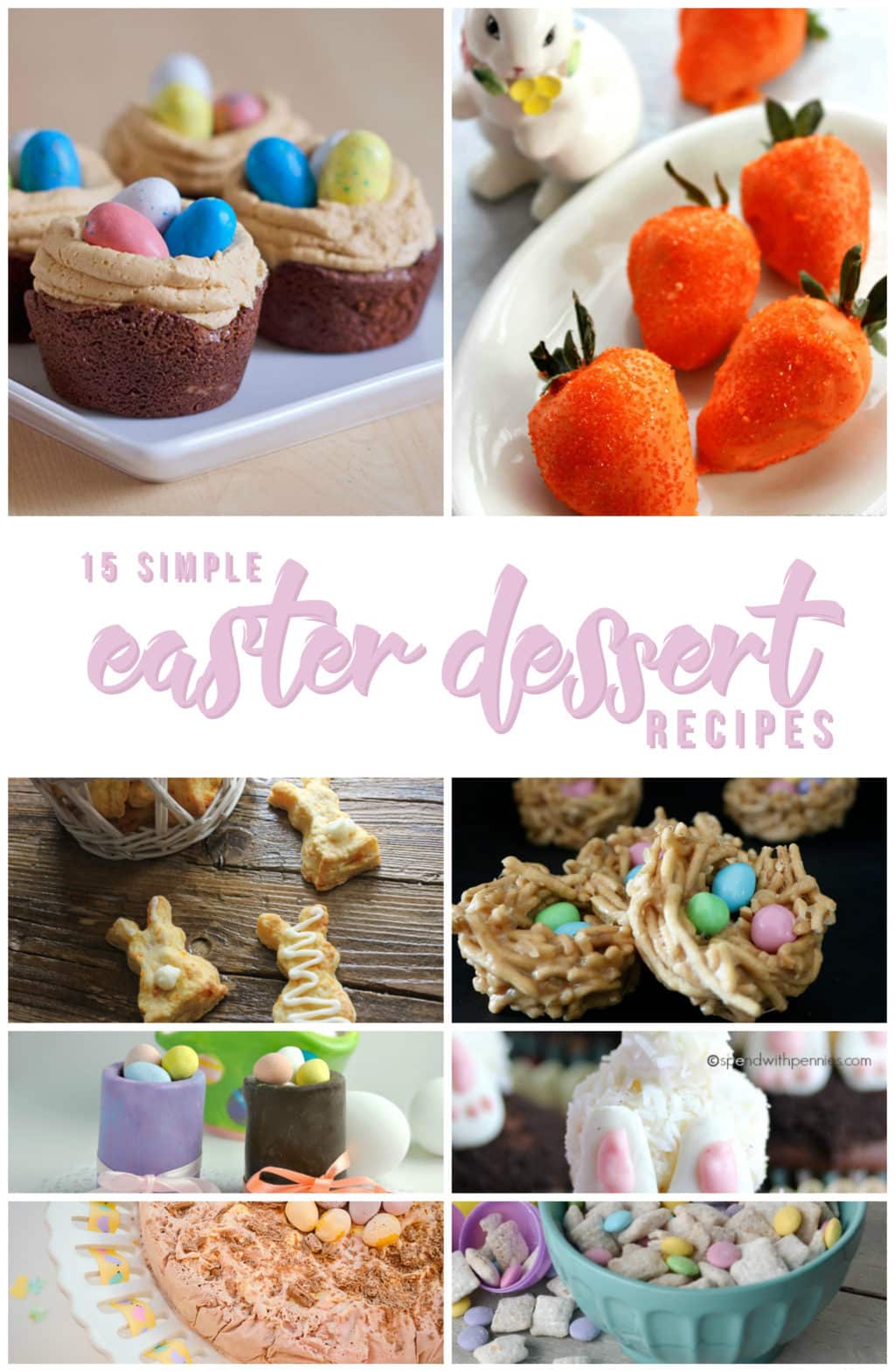 I can't believe it's already March and Easter is THIS month! How crazy is that?! We'll be celebrating with my parents and a massive "let's get house projects done before the baby comes!" weekend. We still haven't fully decided on the menu, but I do know one thing: I will definitely be making an Easter dessert. Or two. Or three.
And I am all for simple Easter dessert recipes. My energy is limited on a lot of days so my recipes aren't very extensive anymore. So if you're like me and you're looking for some yummy yet simple Easter dessert recipes – I've got you covered!
do you have any favorite simple easter dessert recipes?