This shop has been compensated by Collective Bias, Inc. and its advertiser. All opinions are mine alone. #NurseryMusts #CollectiveBias. Preparing to travel with your infant doesn't have to be hard! Just follow this easy list of road trip travel essentials for babies!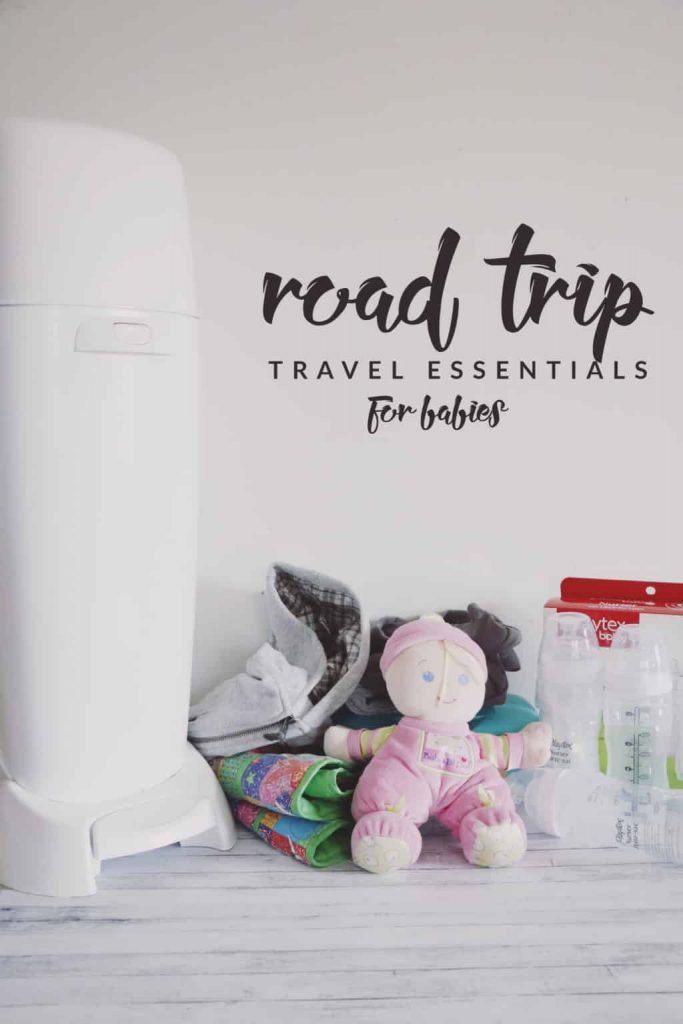 Now that I'm over halfway into my pregnancy (time flies!) – I've been thinking a lot about how life will be for us after the baby is born. We've always loved to travel and I absolutely refuse to believe that just because we have a baby, we won't be able to do it anymore. There is no doubt in my mind that it'll change, but that doesn't mean it'll change in a bad way.
Plus, we already know we'll be visiting family and heading into the city for doctor's appointments. Even if it's not a fun vacation, traveling will be a standard part of our lives. So, I've worked to compile a list of road trip travel essentials for babies that will (hopefully!) get us prepared.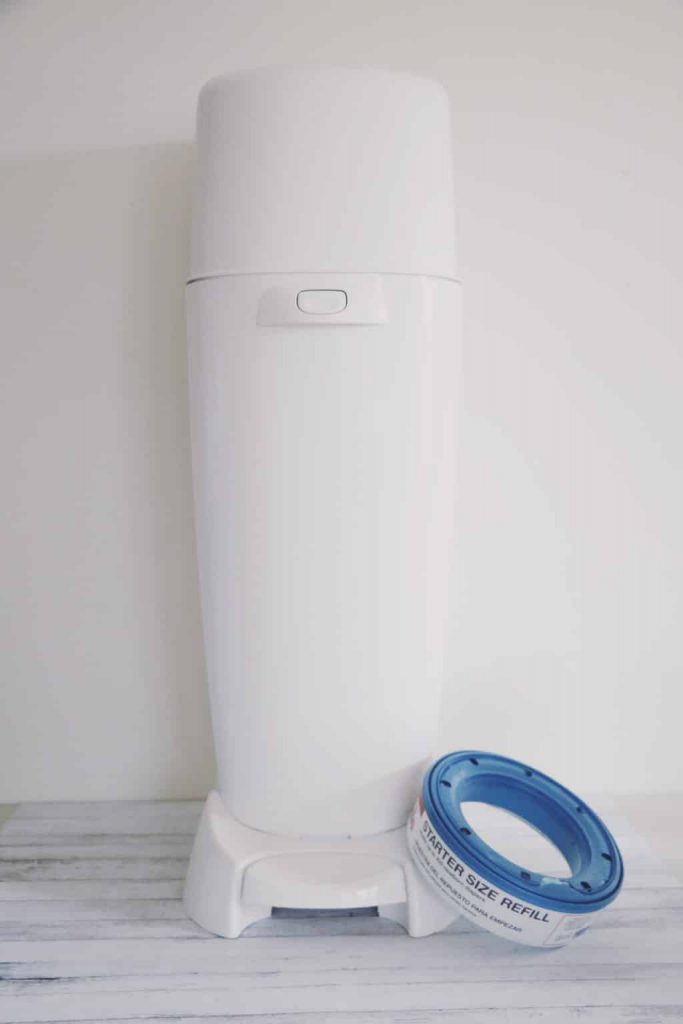 diaper genie + diapers
This isn't a small item that you throw in your diaper bag, but it is absolutely a must for us! No one wants to smell dirty diapers over a long road trip. And, if you take trips like we do, there isn't always a convenient place to ditch them in the middle of nowhere. As a way to make the trip more enjoyable for everyone, the Diaper Genie is one of our top travel essentials for babies.
The new Diaper Genie Complete is the most advanced version yet so it's perfect for road trips where you'll be staying with family or even at a hotel. With it's Ultimate Odor Lock system with 7-layer bags and built-in carbon filter, you'll never have to worry about discarding your dirty diapers in your loved one's trash or leaving a hotel room smelling less than pleasant. Bonus? It also holds up to 270 diapers so it should last most (or all) of your trip!
Be sure to bring extra diapers for the road, too. More than you think you'll need just in case the stores you'll be by (if any) are out of the type you like. A portable diaper changing pad is also a must so you can change them in the vehicle or wherever you'll be without having to search for a changing table.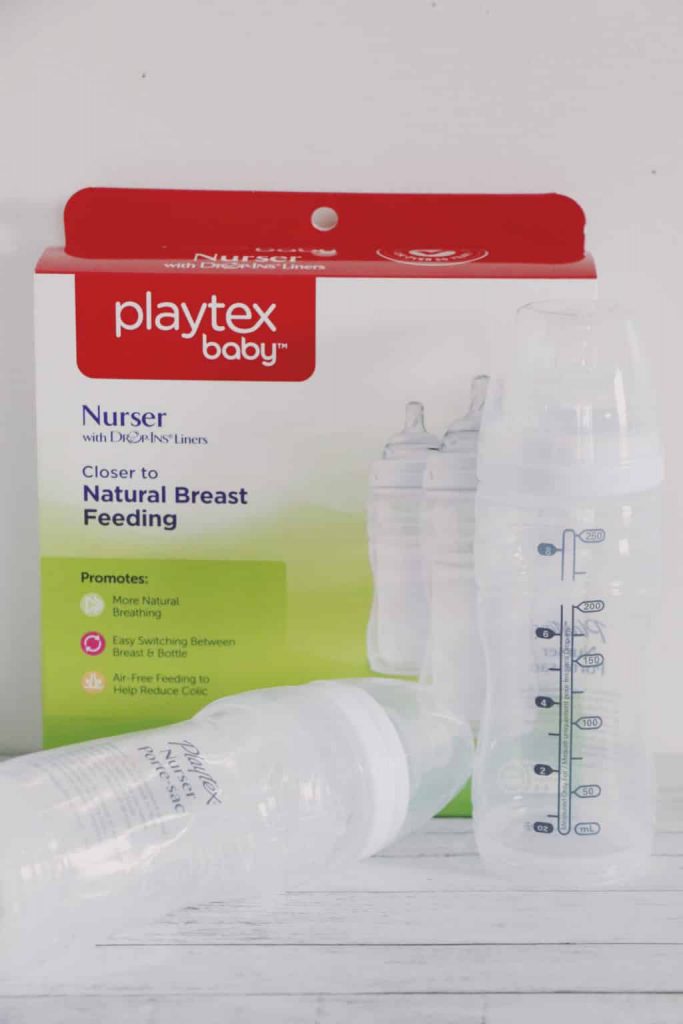 bottles + feeding supplies
Despite the fact that I hope to breastfeed, I know that bottles will be much easier to manage on the road. So when researching bottles, I found the Playtex Nurser with Drop-Ins Liners bottles that are closer to natural breastfeeding. They make it easier to switch between both types of feeding and I love the liners! These are perfect for when you don't have the time to wash the bottles, making them our ideal choice for trips where we're likely to be on the go.
Depending on the age of your baby or your preferences, you may also need things like:
Formula
Snacks
Water or juice
Washable bibs.
Don't forgot to bring your breast pump if you're breastfeeding, too!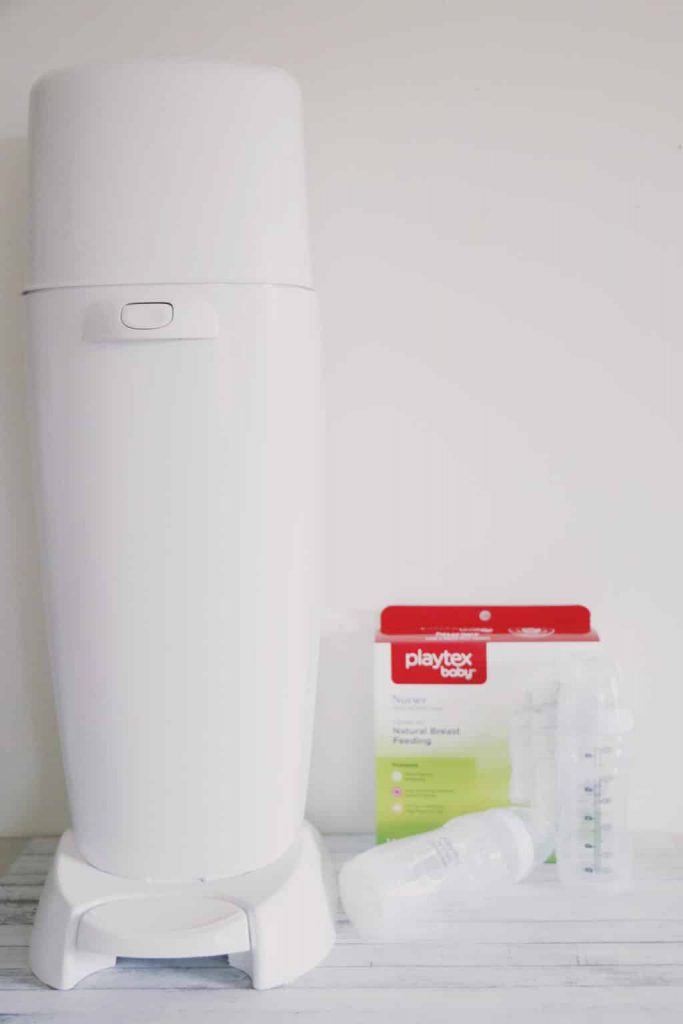 travel gear
Obviously important when you're traveling! You'll already have your carseat, but make sure you have enough padding for under the base (if it doesn't allow you to automatically level it) if you'll be using it in another vehicle than normal. Travel-sized bottles of baby wash, baby shampoo, and antibacterial gel are also great ideas.
Depending on the climate, you might need sunscreen or a sunhat for the baby as well. Consider a carseat cover as well. A collapsible stroller makes it easier to pack or use on the go if you'll be visiting multiple places where the stroller will regularly come in and out of the vehicle. Not in the mood for the stroller? A front baby carrier is a great option!
everything else
Where you're going, where you're staying, what you'll be doing, and how long you'll be gone will decide a bulk of what else you need to bring along for your baby. But here are some extra items to consider including:
First-Aid Kit
Baby Bath Tub
Extra Pacifiers
Blankets
Extra Clothing/Layers
Portable Crib or Pack N' Play
Toys
Whatever else may make your trip feel a little bit more like home!
Looking to get everything at once? Target is the one-stop shop for baby and the #1 place for baby registries!
I'm sure this isn't an all-inclusive list of travel essentials for babies so if you have any must-haves I'm missing – please share! I can use all the tips I can get as a new mom :) Also, I'd love to know your thoughts on the Diaper Genie or Playtex Nurser bottles!