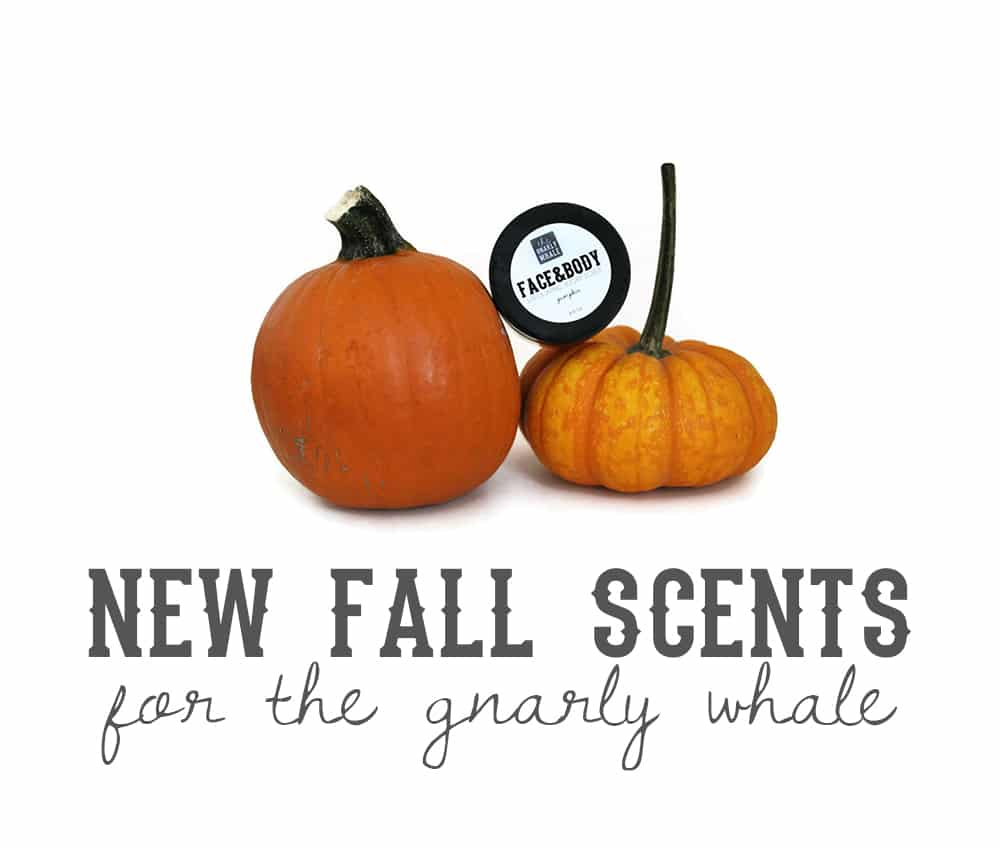 I love this time of year for so many reasons, but one of them is our business. We start switching over from our Summer scents to our Fall scents which means I get to smell all kinds of yummy, comforting scents when we're making products. Hot cocoa, hazelnut cappuccino, vanilla chai, pumpkin – all of them make me want to go make something in the kitchen every. single. time.
So I am super excited to announce that our Fall scents have been added to the shop! Not only can you find the ones I listed above, but we have some new ones including:
Pistachio Macaroon
Cherry Almond
Country Apple
Lemongrass Mint
Autumn Breeze
and more!
If you're interested in trying them out (or even our regular, non-seasonal scents)-
use OCT20 to get 20% off your order now through 10/8!
think this post is worth a read? please share! I'd greatly appreciate it :)
[Tweet "New Gnarly Whale Fall Scents"]