This post was sponsored by Reebok as part of an Influencer Activation for Influence Central and all opinions expressed in my post are my own. This guide on how to get fit after pregnancy when you work at home provides five simple things you can do today to get moving!
Before we had Lily, I had this pristine vision of how life would be when she came. The stars obviously had aligned and life with a baby wouldn't be much different at all. We'd just have a sweet new addition that filled us with joy and a little less sleep.
And while I love our little peanut dearly, my rose-colored glasses must have been extra rosey those days. Because this life? This is not the one I imagined. It's so much better and harder and crazier, but I wouldn't change it for anything.
While I'm loving this new life, I'm still struggling with some of the things I thought were going to stay the same. Like how I was going to get fit after pregnancy. Finding time to shower and brush my teeth and eat a warm meal is hard enough. Legitimate, intense workouts? Ha!
So instead, I've slowly been trying to add in small things to my schedule to help me get fit after pregnancy. Things that include Lily and make it fun for the both of us to get moving even during my work day. But I needed some inspiration to do it. It can be SO easy to just be lazy when you have a cute baby that wants to stare at you all day.
That's where the Reebok CloudRide DMX sneakers came in.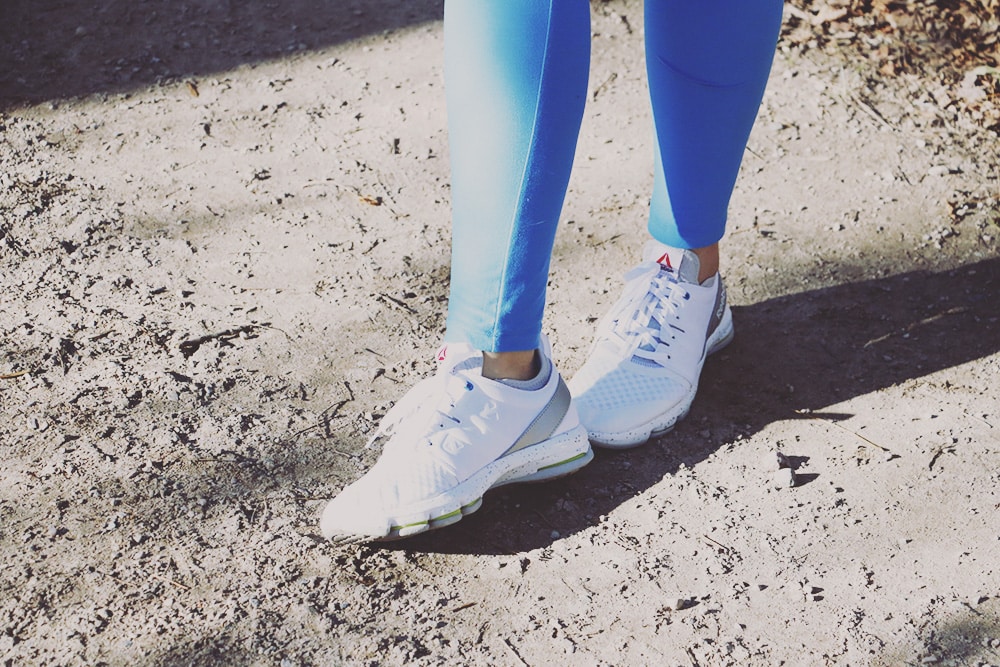 These shoes provided the perfect inspiration that I needed to get my butt moving. Not only are Reebok CloudRide DMX sneakers lightweight and flexible, the encapsulated air sole provides long-lasting comfort making them perfect for all of our activities. With how much time I'm on my feet now (and how much time I will be as she becomes more mobile), I want something that supports me with every stride. And these shoes are it!
After I got the inspiration, I was ready to get moving. So if you're struggling to get fit after pregnancy, or are just looking for some ideas to get some extra steps in during the day, check out these ideas.
15 Minute Dance Parties
Dance parties are pretty new for us, but they are my FAVORITE way to get fit with her. Nothing beats 15 minutes of shaking my groove thing and singing along to some upbeat music a couple times a day. All Lily cares about is that she doesn't stop moving and that I sing along. It means I get a fun workout in while we dance with her in my arms and she usually winds up being tired afterwards. Win, win.
Switch to a Stand-Up Desk
Lily loves to be held so I found myself working from our couch with her on my lap a lot in the early days. I felt so lethargic every single day though. Once I transitioned to a stand-up desk, I felt so much better! Plus, the Reebok CloudRide DMX sneakers made this transition so much easier with how comfortable they are even when you're just standing.

Wear Your Baby
Like I mentioned before, Lily LOVES being held. But doing things one handed is not always that easy. So baby wearing is perfect for me to get stuff done AND spend time with her. With the added weight and the need to balance how she's held, this provides some extra resistance doing normal day-to-day tasks. Doing dishes, getting ready in the morning, sweeping, picking up, etc. Perfect way to meet her needs and do the boring adult things.
Go for a Walk
This is the easiest one to do and is such a great way for everyone to get out the house! I love going for walks outside, whether it's around our neighborhood or on a trail. But it can be done inside, too. Malls and grocery stores are perfect places to get moving if the weather isn't cooperating.
Exercises That Are Baby Friendly
While I'm baby wearing or enjoying a dance party, I love doing other exercises. Squats are my go to, but lunges are my next choice. She loves the different movements and by the end of the day, if I take enough breaks to do these, I actually feel like I had a pretty decent workout. I've never done it, but I've always thought baby yoga would be super fun for us both as well. Maybe some day!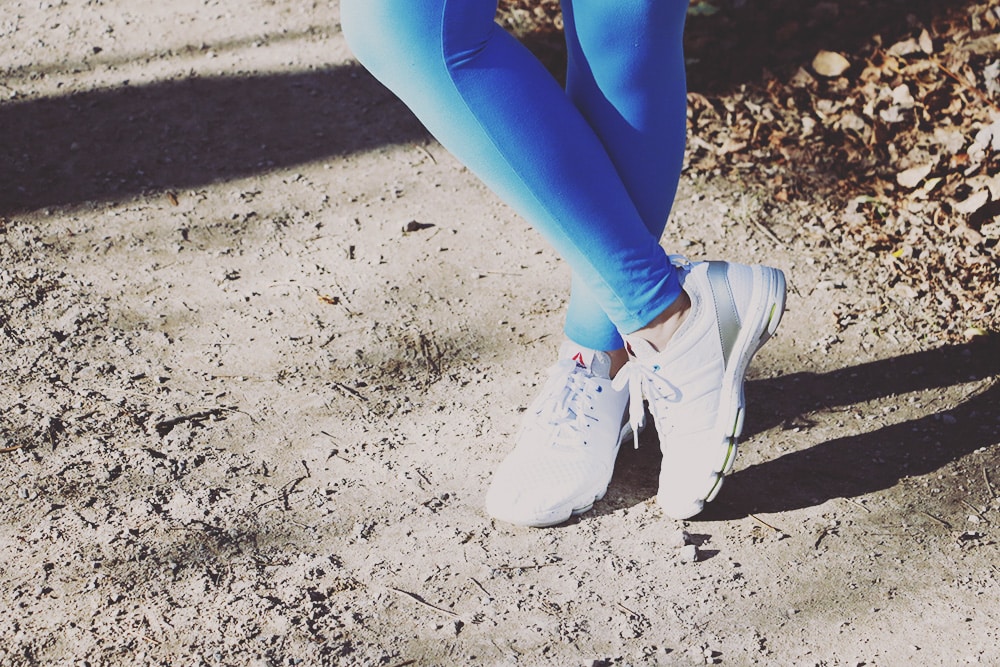 I'm hoping these ideas help you get fit after pregnancy as much as they do me. All of these ideas can work whether you work from home or not, but I've found that they can all be done in short time spans which is perfect for much needed breaks. I may end up working a little bit later because of it, but I always feel so much better going to sleep knowing that I moved around and spent some quality time with our little girl throughout the day.
If you're looking for some inspiration of your own, be sure to check out the Reebok CloudRide DMX sneakers! They provide cloud-like comfort or your money back. If you're not 100% satisfied with your purchase, you can return the shoes via reebok.com/dmx within 30 days so you've got nothing to lose! Head over to Famous Footwear (online or in select stores) to check them out!
Let's Chat!
How did you get fit after pregnancy? How about any tricks for getting fit when you work from home?
You might also like: