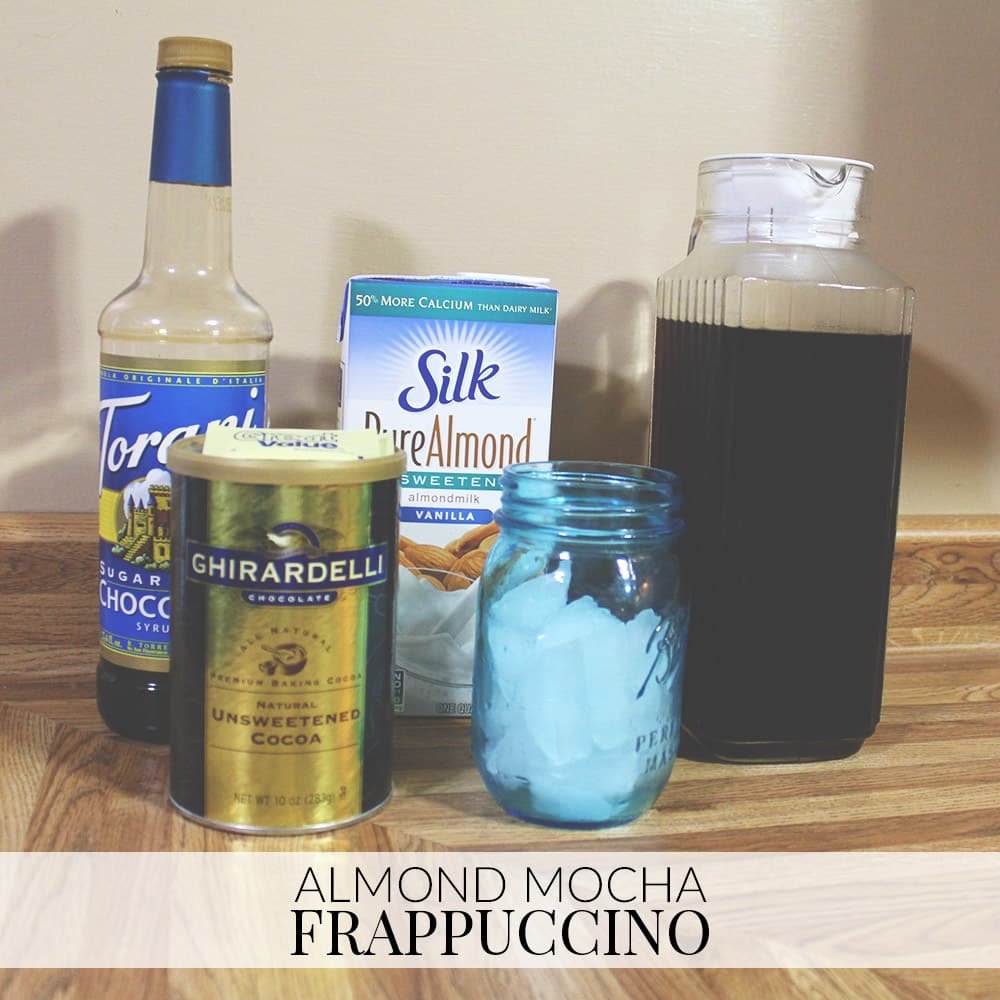 I've mentioned before this before, but I miss having Starbucks nearby. Which essentially just means that I've become way more self-sufficient when it comes to my coffee drinks. Our Keurig makes that pretty easy, but I like to expand beyond the coffee and creamer with a dash of syrup staple of mine.
One of my favorite drinks to make at home is a frappuccino. It's super easy, really quick and can be changed to a ton of different flavors if you have the right syrups! Enjoy!
Almond Mocha Frappuccinno
Ingredients
3/4

Cup

Almond Milk

Unsweetened Vanilla

1

Cup

Coffee

Chilled

1

Cup

of Ice Cubes

1/2

Cup

of Sugar-Free Chocolate Syrup

2

Teaspoons

of Sugar

1

Tbsp

of Cocoa Powder
Instructions
Blend all ingredients together until you reach your desired consistency.
Recipe Notes
Use more or less ice cubes if you'd like; for a stronger drinker, freeze coffee ice cubes to use instead.
Change up the syrup and omit the cocoa powder for a different flavored frappuccino