Are you a stay at home mom or dad looking for work from home ideas? You won't want to miss this list of ten home business ideas!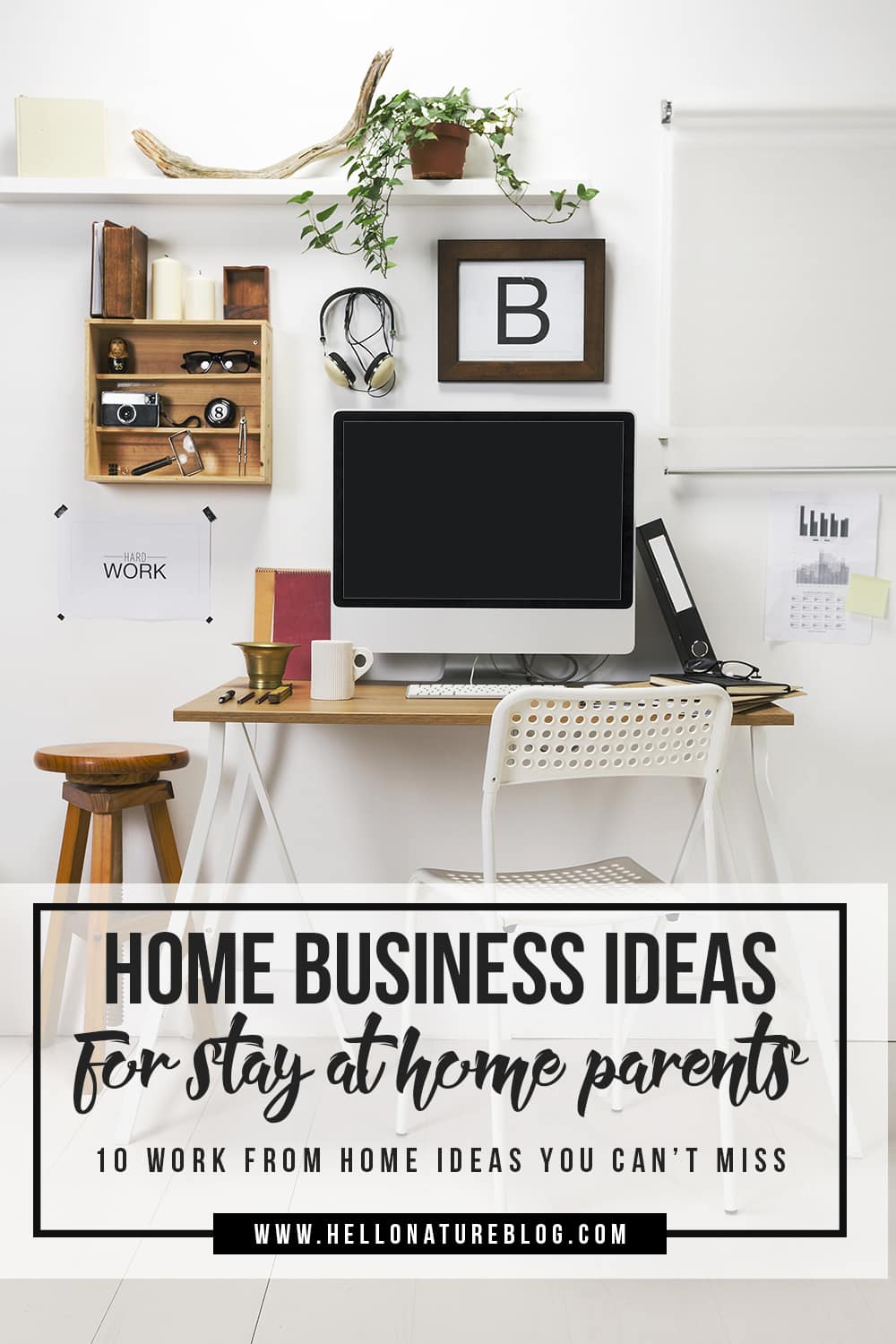 One of the perks of working at home for us is being able to spend so much time with Lily. But as parents, we have some extra challenges when it comes to having a home business.
Having specific, structured work days are much more difficult with the unpredictable schedule of a toddler. Having to be available at certain hours isn't always feasible, especially without a babysitter. Since we've chosen not to hire a babysitter, flexibility in our work schedule is key.
If you're looking to make the jump into working from home, this list of ten home business ideas for stay at home moms and dads can help get you started.
Related Reading: How To Figure Out Your Best Business Idea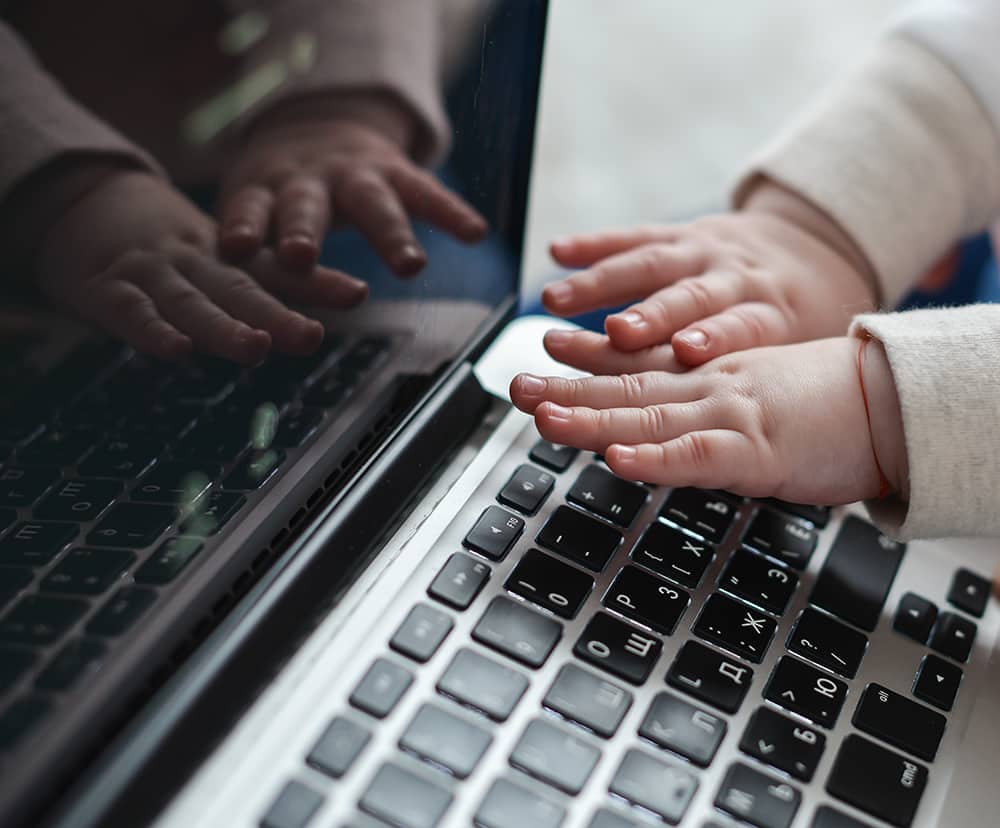 Photographer
Stock photography is a great at home business idea for women and men as the time is very flexible. Stock photography is used EVERYWHERE so the demand is fairly high. Most stock photography websites allow you to upload your photographs to sell on their websites.
Not into stock photography? Consider being a pet, event, wedding, family, pregnancy, portrait, or school photographer. Not as flexible, but still quite a bit of time at home.
eBay or Amazon seller
Love finding good deals and then making a profit off of it? Or maybe you want to clean out your home and you have tons of valuable items? eBay selling and Amazon selling are great options if you have access to the right products.
For the most part, the timing is flexible, making this one of the ideal home business ideas for stay at home moms and dads. Packaging and shipping products will require a bit of effort, but a lot of the work can be done with your kids by your side.
Online Teacher
Have a teaching degree? This home business idea might be for you! Online teaching for K-12 can be done right from your home. If you have a Masters degree, you might even be able to teach college courses. I know a few people that teach for VIPKID and love it!
No degree? No problem! You can still create a course and teach people plenty of things. Blogging, photography, cooking, guitar, social media, knitting, jewelry making – the list is endless. Courses can be created via Teachable, your blog, or even within a Facebook group.
If you have a passion for helping others learn and a decent internet connection, this is a great option. You may have to be online at certain times to help those that you're teaching so this home business idea isn't quite as flexible.
Related Reading: 5 Reasons Why Entrepreneurs Should Take a Vacation
Graphic Designer
If you enjoy using software like Photoshop and Illustrator, a Graphic Designer is a great option. Graphic Designers are needed for SO many things. Webpages, blogs, advertisements (print and web), banners, printables, book covers (ebook and paperback), labels, logos – the list goes on!
In terms of flexibility for at home business ideas, it's can be deadline based. While that may scare some people off, you can still work at three in the morning or three in the afternoon. Time management skills are a must.
You can also sell your items as a handmade seller (see below) and offer pre-made items only so the item is automatically delivered.
Handmade Seller
This is where I started out and it was absolutely perfect for me. If you like creating nearly anything, becoming a Handmade Seller is a great home business idea for stay at home moms and dads.
Starting on Etsy will help you build your base of followers/customers and it's also an inexpensive option to test the waters. All you have to do is make your item, photograph it, upload it, describe it and then sell, sell, sell! You'll need to ship your products in a timely fashion, but you can always set specific shipping dates so your customers know when to expect it.
Related Reading: Productivity Tips for Working at Home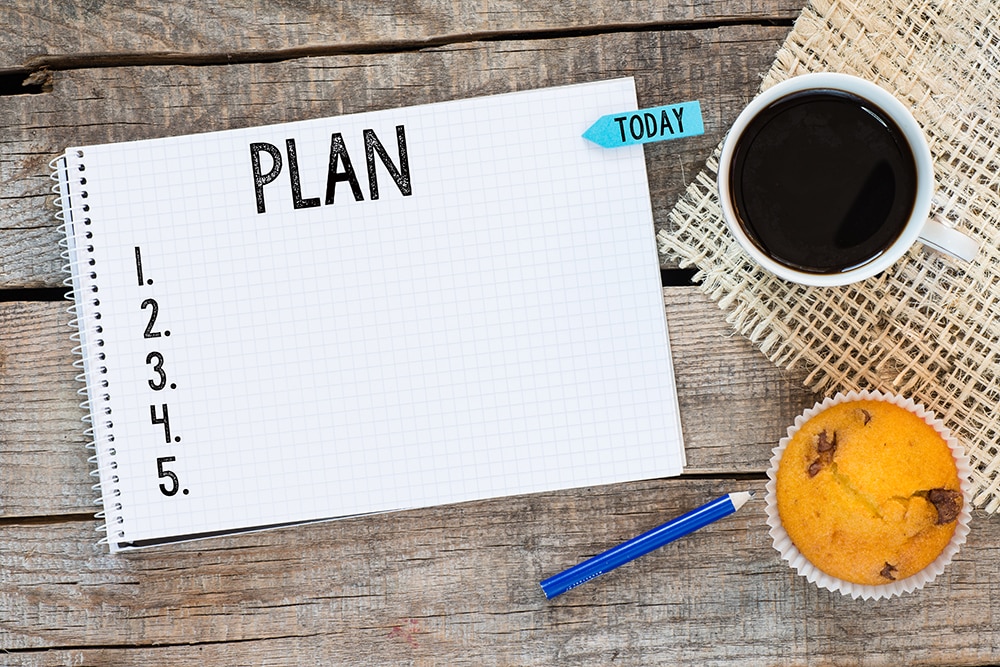 Coaching
If teaching one-on-one is more exciting for you, consider coaching! This can be business coaching, life coaching, skills coaching, career coaching, relationship coaching and more.
Although no experience is required for this business idea for stay at home moms and dads, it can be helpful. Experience can make marketing your business and getting new clients easier. Establishing yourself as an expert to launch (and grow) your business can be difficult as there are many options for coaches available.
Find a way to make yourself stand out so you'll be more likely to succeed!
Freelance Writer
Love to write? Become a Freelance Writer!
There are a variety of opportunities for Freelance Writers, all depending on your skill level and preferences. Web content, technical, business, newspaper, instructional, ghostwriting, blogs, news reporting, magazine, description, advertising, real estate, press release, and so much more.
If you'd rather write for yourself, keep reading to learn more about blogging or you can write your own ebooks and sell them.
Blogger
Blogging is a great at home business ideas for women and men. It doesn't require much to get started and there are plenty of ways to earn an income. Sponsored opportunities, ad revenue, affiliate marketing, product sales, brand ambassadorships, reviews, etc.
The best thing about blogging is that you can tie in some of the other at home business ideas. You can be a Life Coach, or a Photographer, or a Freelance Writer with a blog. It's a great way to market yourself and connect with like-minded individuals.
Related Reading: How To Organize Your Home Office
Gardening
Gardening requires some extra time and space, but it's a great way to earn money. Not only is it healthy, it's something the whole family can do.
Herbs and flowers are great options to start with. Herbs can be used for teas, cooking, medicinal purposes, and aromatherapy. Flowers also go beyond the dining room table. Think soap, candles, and potpourri.
Depending on where you live and your city's regulations, these can be sold at a farm stand or at a farmer's market.
Pet sitting or walking
Animal lovers – this one is for you! While dogs and cats are the most common pets in need of care, you may run across an exotic pet or two in this home business idea.
No certifications are necessary (although there are some that may help you grow your client base faster) and your schedule is 100% up to you. You can walk dogs, board dogs, check on pets, or even expand this to house sitting or house check-ins.
---
Working from home was a dream of mine even before I became a parent. But now? I'm grateful that I can be home, near our little girl, working the schedule that is right for our family.
These are just ten home business ideas for stay at home moms and dads – but there are plenty of options out there!
What are your top home business ideas for stay at home parents?
You might also like: