As much as I love fall, it also means that it's almost time for my least favorite season: cold and flu season. That's probably my least favorite thing about the upcoming months because it seems like without fail, one of us always gets sick. And when one of us gets sick, it affects the whole family. Even if we don't all get sick.
With a toddler at home, germs are much more likely to spread. So we're starting to put even more emphasis on clean hands and a disinfected home. Lily loves getting involved in both of these activities which makes it a little easier to prepare.
Luckily, we've found even more help in keeping our family healthy this year: Plant Therapy KidSafe™ Therapeutic Oils.
Whether you're hoping to boost your family's immune health or maybe you're just looking for some help with pain points in your little one's life, the KidSafe line covers a wide variety of issues. You can find kid-friendly essential oils that help destroy germs and aid in easing tummy troubles to therapeutic oils that help improve focus and encourage relaxation.
The whole KidSafe lineup includes: A+ Attention, Better Than Kisses, Calming The Child, Ear Ease, Germ Destroyer, Get 'Em Gone, Go Go Go, Growing Pains, Immune Boom, Nighty Night, No More Warts, Odor Zapper, Shield Me, Silky Soft, Skin Soother, Sneezy Stop, Sniffle Stopper, Sweet Dreams, Tame The Pain, Tension Tamer, and Tummy All Better.
Plant Therapy aromatherapy blends are held to a high standard already, but their KidSafe line is even more so. Their aromatherapy blends already have four criteria that they have to meet:
It needs to work
It needs to be safe
It needs to smell appealing
It needs to be affordable
All of which are super important for the oils we use. But with the KidSafe line, Plant Therapy added a fifth criteria: it has to be absolutely safe to use on children.
When they developed the KidSafe line, it meant that they avoided certain oils. Oils like peppermint (which can cause breathing problems), thyme (a potential skin irritant) and ylang-ylang (which is a potential skin allergen.)  This makes the choice to use these oils even easier.
The added bonus is that while the Plant Therapy KidSafe line is created for children, adults can easily use these aromatherapy blends. The Nighty Night blend is a favorite of ours for relaxing before bed. We love to put it in the diffuser in our bedroom to help us all reap the benefits of it before bedtime.
If you're looking to for an immune system boost, I'd also recommend the Germ Destroyer blend. You can dilute it with a carrier oil and apply it topically to your child's chest, diffuse it, or even add it to your favorite cleaning products. It's great for a year-round boost, but it's especially helpful this time of year.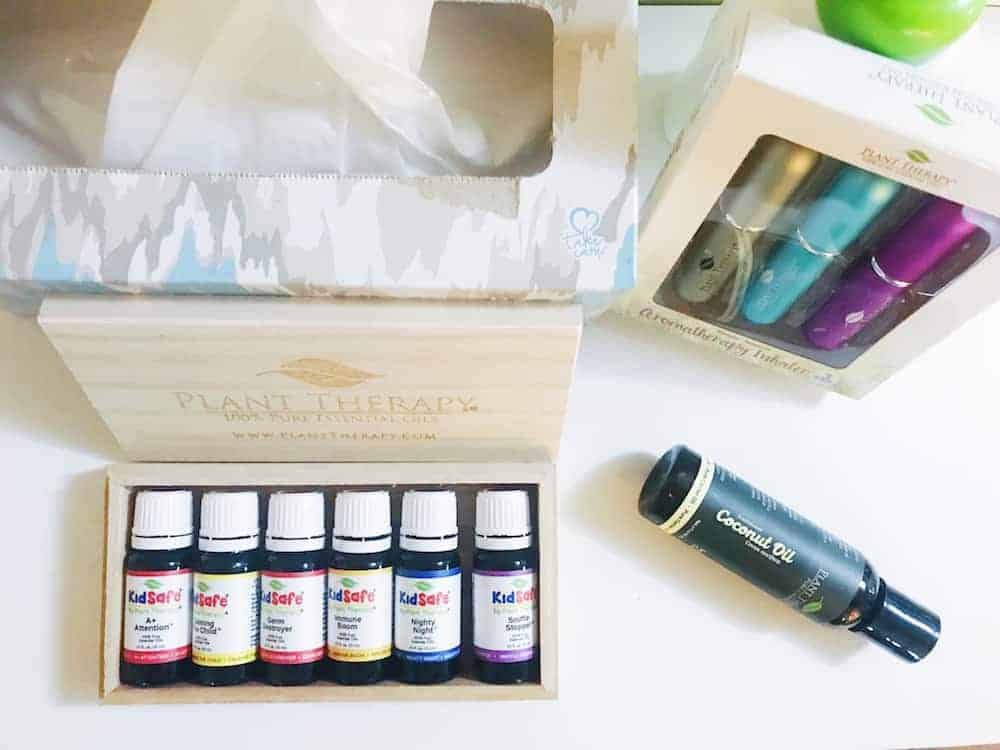 I can't recommend the KidSafe line of therapeutic oils enough. I'd highly suggest heading over to their website and browsing all of their KidSafe blends to see how they can help your family. Be sure to check out these Fall essential oil blends, too – I'm dying to get my hands on the Pumpkin Pie blend!