Make your kids forget all about the sugar they're craving this Valentine's Day with these unique kids valentines that are candy free!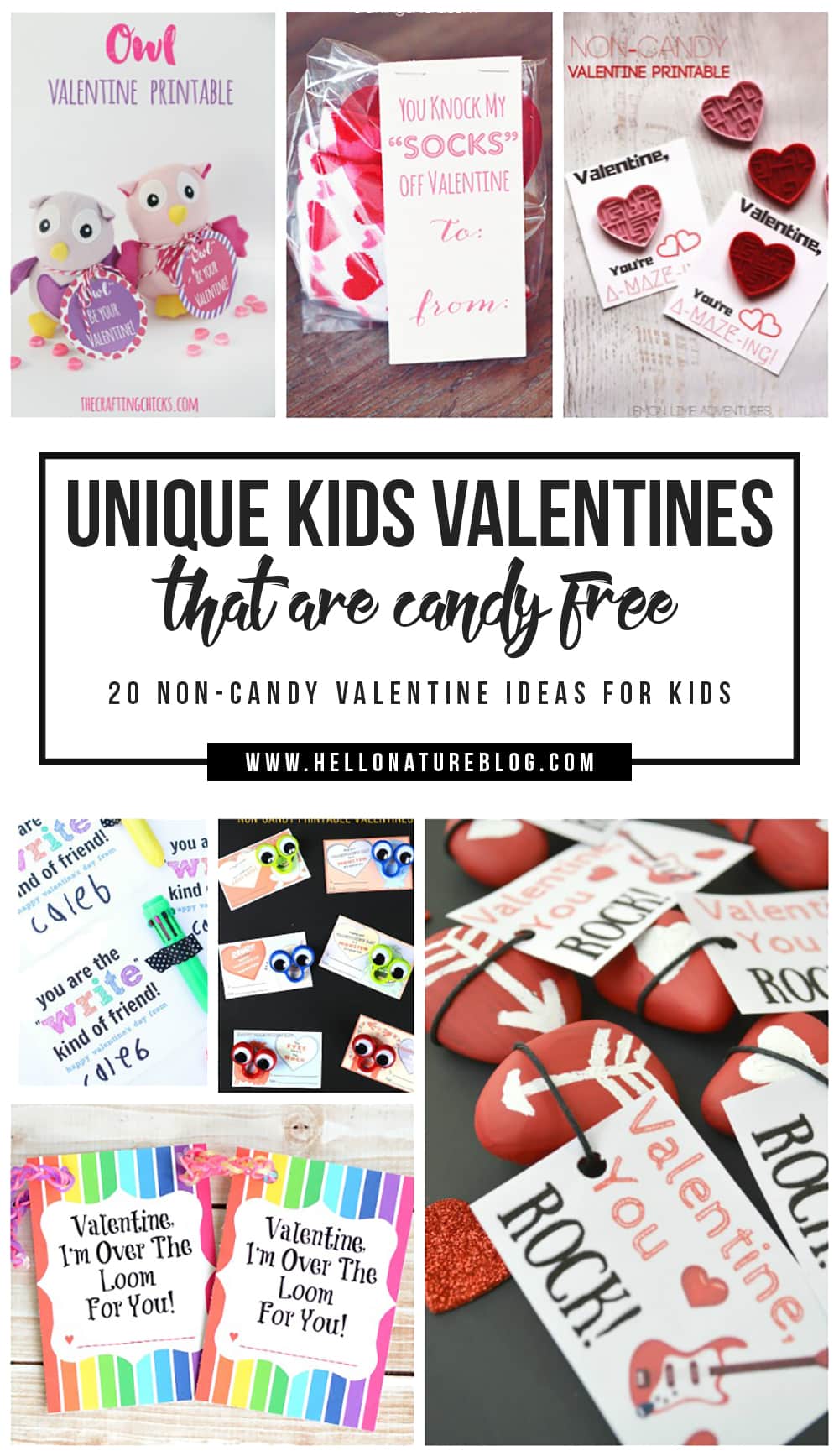 As a kid, I loved going to the store to pick out the valentines I would be handing out in school. I always had such a hard time narrowing it down to just one though – there were SO many options! And I was always so bummed when someone else chose the same ones.
Also, I'm a sucker for candy. I have a major sweet tooth. And this time of year is the second best time of the year to snag some of my favorite mini candy bars on sale. (Halloween always has better discounts!)
But… I love finding a way to celebrate without the sugar high as well. This holiday is all about giving and showing love. And I want to teach Lily how to do that with and without the sweets.
So we're making some unique kids valentines this year and we're specifically targeting non-candy valentines. These DIYs are super fun and they're great ways to make your kids forget all about the missing chocolate.
Unique Kids Valentines That are Candy Free
Need more Valentine's Day inspiration? Check out these Valentine's Day crafts for your home!
What are your favorite unique kid valentine ideas (candy free or not)?