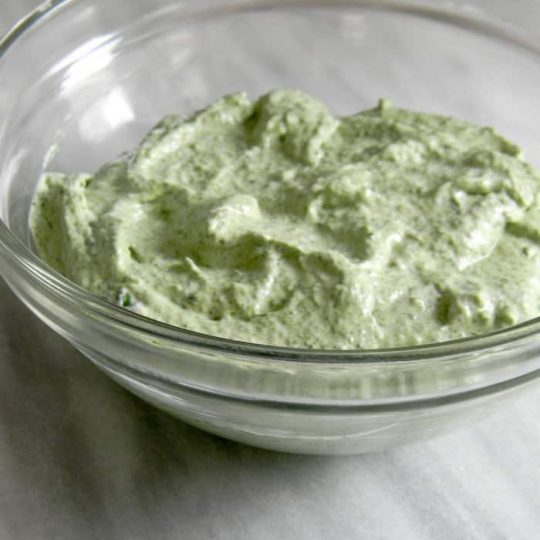 A creamy, delicious spinach dip made with fresh spinach, cream cheese, and crumbled feta.
- 4 c. baby spinach

- 3 tbsp. extra virgin olive oil

- 2 garlic cloves

minced

- 1 8oz. block low-fat cream cheese

- 1/2 c. crumbled feta or goat cheese

- salt and pepper
In a large saucepan, add olive oil and spinach over medium-low heat.

Cook spinach until it's wilted.

Add minced garlic and cook until it becomes fragrant.

Take pan off of heat and allow to cool.

Once spinach mixture is cooled, add spinach and cheeses to a blender.

Add mixture to a blender and blend until smooth.

Pour dip into a bowl and serve cool with pita chips. Enjoy!